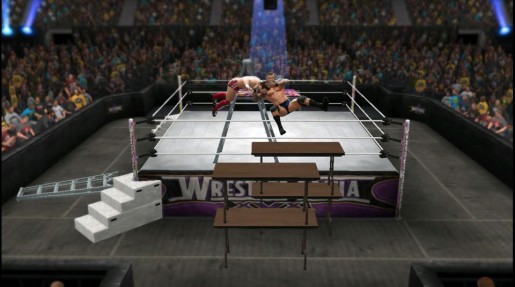 2K Games has announced the winner of the WWE 2K14 WrestleMania XXX contest that was featured in the game itself.
If you played WWE 2K14, you may have seen the mode that allowed you to capture an awesome WrestleMania XXX moment. The winner gets tickets to WrestleMania XXX.
The winner has been announced and Levi McIntire of West Portsmouth, Ohio won the huge prize. As seen in the picture above, he submitted a picture with Randy Orton doing an RKO to Daniel Bryan on four tables!
What moments did you make while you were playing WWE 2K14?