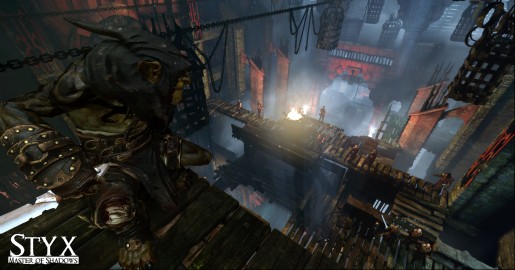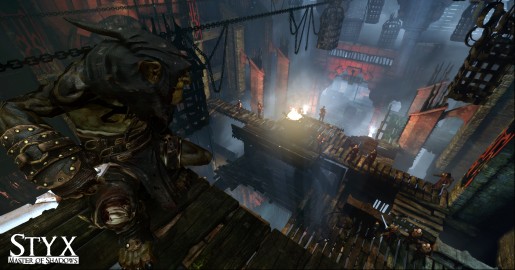 Styx the goblin has briefly emerged from the shadows to show off Cyanide Studio's upcoming title, Styx: Master of Shadows.
Styx: Master of Shadows is the stealth game currently being developed by Cyanide Studio based on the Of Orcs & Men videogame. Basically a thief, Styx isn't your standard hero nevertheless he is the main character. He must scale the Tower of Akenash in true thief style in search of some tasty loot.
The teaser can be seen in all its stunning glory below. The mix of incredible lighting and texturing certain makes the game look good! Hopefully this is just a taste of things to come.