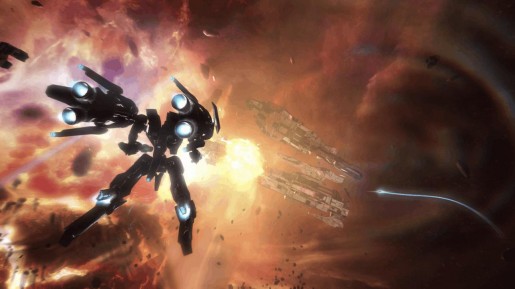 Ready to go pilot a half star fighter half mecha hybrid in Strike Suit Zero on your consoles? You will with the impending release of Strike Suit Zero: Director's Cut which simply put, looks awesome.
The adrenaline fueled game is created by Born Ready Games and is looking to make its way to next-gen with a re-release on PC. A Strike-Suit is simply put an awesome pile of awesomeness that can transform from a space fighter into a mecha of destruction and chaos on command. Players will face massive ships and copious amounts of enemies in numerous galactic battles. The mecha and space ship designs are from renowned designer Junji Okubo who is known for his work on Steel Battalion and Appleseed.
The Director's Cut offers new models, enhanced textures and lighting, additional strike suits, a restructured campaign and the Heroes Of The Fleet campaign. Check out the trailer below.
Stirke Suit Zero: Director's Cut will be available in March on Xbox One, Playstation 4 and PC.