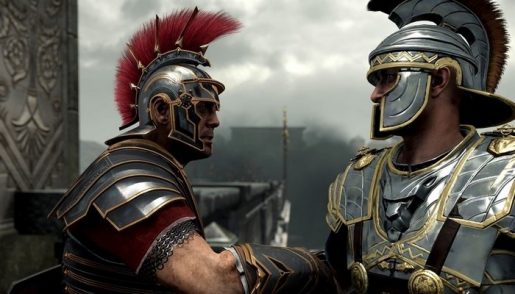 Ryse: Son of Rome was definitely one of the standout Xbox One launch titles due to it pushing the graphical limits of the system, as well as having very fun gameplay. Now a few months later, a DLC pack has been announced for the game known as the "Mars' Chosen Pack."
This new DLC pack includes new maps and characters skins, but the most important addition is Survival mode.
Some gladiators fight for riches. Others for honour. Then there are those whose only pursuit is a valiant end upon the sands of the arena. In the brand-new Survival mode, such a glorious fate will be within your grasp. There is only one objective in Survival mode: battle alongside a fellow gladiator against endless waves of barbarians as your health gradually drains, leading to your inevitable fall. The only way to regain health and keep death at bay is with quick kills and brutal executions, but the longer you survive, earning more gold and experience with each wave successfully cleared, the faster your health depletes.
As we told you yesterday, Microsoft seems to be testing with lower digital pricing for its games, and as a result, Ryse: Son of Rome will be discounted to $39.99 from February 18 through February 24 on the Xbox Games Store. Major Nelson also has said that the February 25 through February 27 will also features discounts to do with Ryse.
Now we know that this is all a leadup to the release of the "Mars' Chosen Pack" on February 28. This new DLC pack will set you back $8.99 when it releases in less than two weeks.