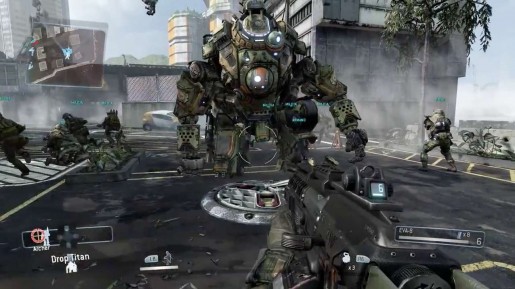 In what seems to be a growing trend, the Xbox One potentially has some more controversy brewing over the resolution of a major release, Titanfall. A rumor from a usually reliable source is saying that Titanfall will now launch at 720p rather than the prior 792p on Xbox One.
On the popular gaming forum NeoGAF, CBOAT is a mystery who speaks in very strange ways, but has been the source of many Microsoft related leaks in the past. This time he brings some disappointing news for the upcoming Titanfall for the Xbox One. Someone recapped his comments as the following:
-If MS's SDK isn't up to snuff by TF, TF will use it's own proprietary party chat system that will kick you out of live parties
-final resoultion will for XB1 will be 720p not 792p
-Final textures are alpha textures as cboat already said, standing by that
This is quite surprising as the beta that was recently held ran at 792p, but it must have forced their hand due to issues of some sort. Respawn Entertainment has not spoken on this subject, so stay tuned for more information on this topic in the near future.