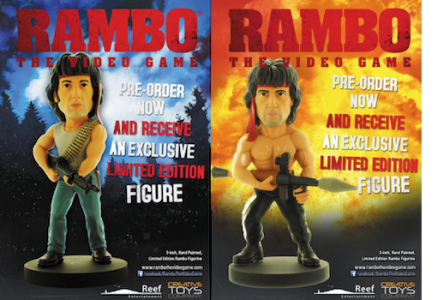 The European release date for Rambo: The Video game has finally been announced.
If you are a fan of Sylvester Stallone's Rambo movies, you'll be happy to know you can blow things up from February 21st. This is the European release date and Reef Entertainment have said that the North American release will follow in Q1 2014.
Rambo: The Video Game will be available on the PC, PS3 and Xbox 360. Some selected European retailers will also give out 3 inch figurine if you pre-order the game.