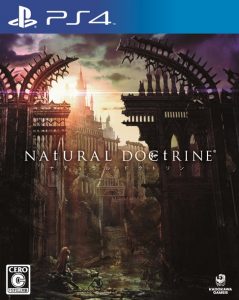 The Playstation 4 release in Japan has spurred some news for the games set to releasing in the coming months in the region so its only natural that some screenshots and such come out. This time it is Japanese RPG, Natural Doctrine, developed and published by Kadokawa Games.
The title is described as a fantasy-simulation type RPG which is based on the concept of natural selection. The title features both single and multiplayer. There is versus along with co-op. The combat is a turn based type of battle system. Either way the box art looks pretty cool as does the screenshots. So let's hope that someday it will make its way west.
Natural Doctrine was set to release along side the Japanese Playstation 4 but was delayed until March 19th.