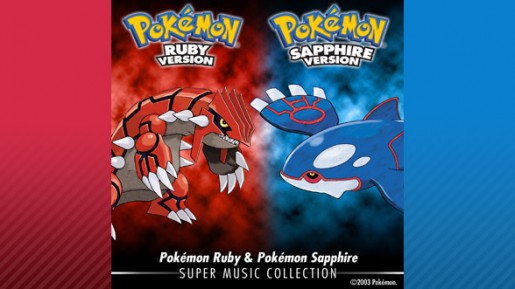 Every month now, we are getting a new Pokemon game soundtrack it seems and this time we got a return to the Hoenn region with the Pokemon Ruby & Sapphire: Super Music Collection being added to iTunes by The Pokemon Company.
As with the others, there are a lot of tracks to listen to from Pokemon Ruby & Sapphire with a grand total of 109 songs. If you are a Pokemon fan, this soundtrack is well worth your money for only $9.99. As with the other games' soundtracks, you can technically buy the tracks individually for $0.99. However, that is just not economical in the least.
It has also been announced that The Pokemon Company will be bringing the soundtracks for Pokemon Diamond & Pearl, Pokemon Black & White, and Pokemon Black 2 & White 2 in the near future. Based on the past trend, we should expect to see the Pokemon Diamond & Pearl soundtrack released this time next month.