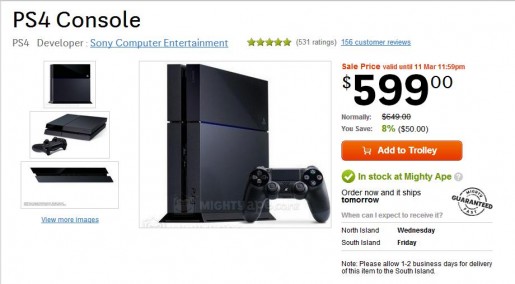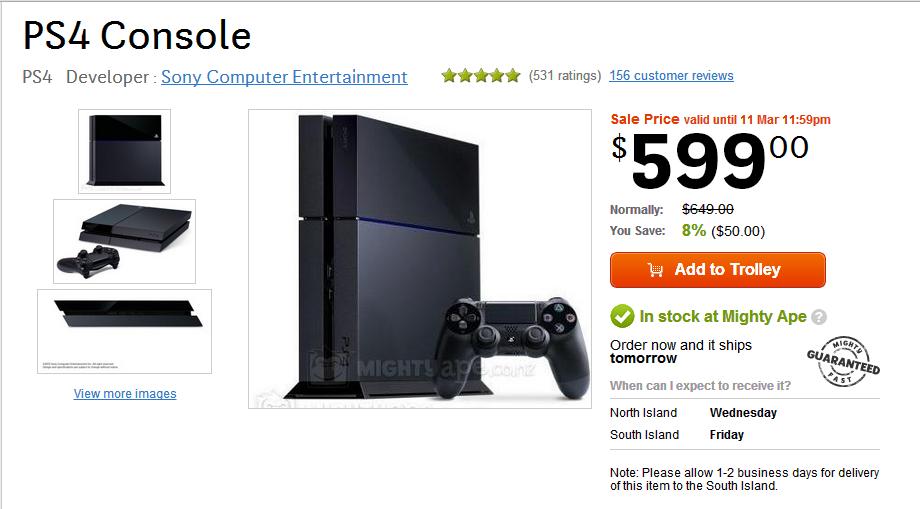 Online New Zealand retailer Mighty Ape has dropped the price of the PS4 by $50 NZD.
The PS4 normally retails for $649 NZD. Now you can get the console from Mighty Ape for only $599 NZD. This special price is only valid until March 11th so you can get one now just in time for the release of Infamous: Second Son.
The PS4 has been selling out everywhere in New Zealand so it's now a good chance to buy one while stock is still available in the country. Sony did note last week that stock will remain scarce until at least April.