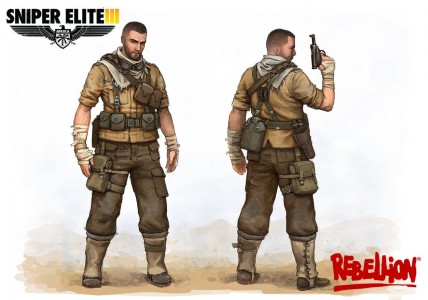 Sniper Elite 3 is releasing later this year from Rebellion and 505 Games and we have only seen only a little bit of footage. However the concept art is being trickled out and it looks pretty darn cool.
Karl Fairburne is back at it again this time in the deserts of Africa during World War II. The concept depicts Karl as well as some of the explosive action pieces that will make it into the final game. We also see a glimpse of jungles in the game. Check it all out below.
Sniper Elite 3 is set to release sometime this year on current and next-gen platforms.