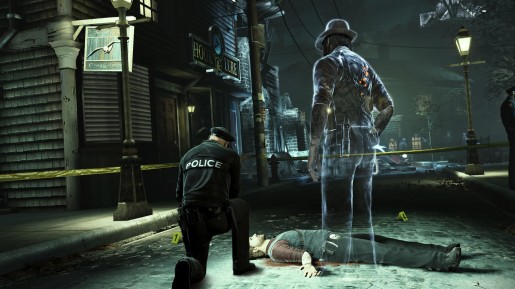 Square Enix has today confirmed that Murdered: Soul Suspect will also be released on the PlayStation 4.
Yesterday an Xbox One announcement and unveiling left gamers in the dark with only a PlayStation 3 version of Murdered: Soul Suspect confirmed on the Sony side of the console divide. Today to clear things up Square Enix has confirmed both console versions are to be released and that they will both output at 1080p.
The team has also commented that the new consoles enable them to add more immersive elements to the game. "Elements such as subsurface scattering and an increased particle count will depict an even more immersive ghost world".