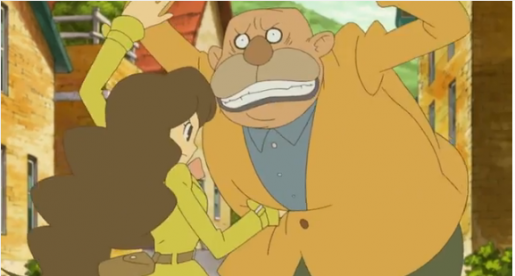 Professor Layton & The Azran Legacy is the final part of the prequel trilogy of Professor Layton games that is set for release in only two weeks on the Nintendo 3DS. Through today's Nintendo Direct, we received a brand new trailer telling us all about one of the game's leads, Emmy.
Emmy first debuted in Professor Layton & The Last Specter, so this is a good trailer to watch for those that may have missed the last few games and plan to pick the series back up with Azran Legacy. Emmy is far from a damsel in distress, which you will easily see in this trailer.
A special StreetPass function was also revealed that will allow you to make little scavenger hunts with items that others can find and earn special points. These points can then be redeemed to get exclusive items that cannot be acquired otherwise.