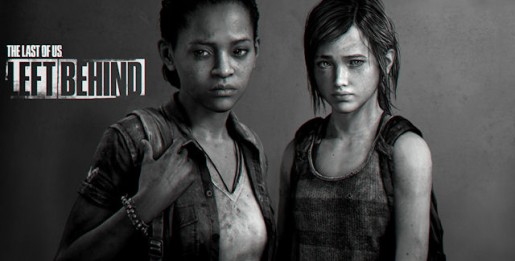 This is something I am testing out as an editorial/opinion piece; my thoughts and basically the ramification of the game that I just played. In this case I will be speaking of The Last Of Us: Left Behind, the first story based DLC that Naughty Dog has created and one of the most anticipated singleplayer downloadable content additions in recent years.
I am writing this only a few hours after completing it and I feel that while somewhat disappointing and not living up to my expectations as additional content. I have to argue that it is in fact mediocre as additional content due to the length and scope of the game. However, despite this I feel that emotionally it sets itself apart as a DLC to one that is still good to have for fans as it gives you that same feeling you had at the end of the main game.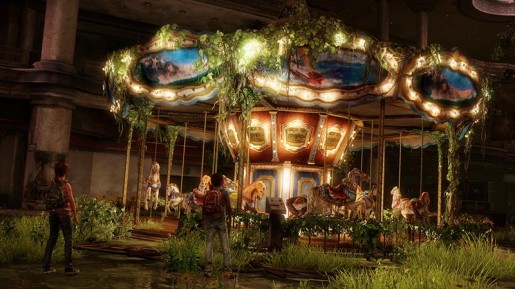 -Spoilers Begin Here-
Sure there is content that takes place within the main game during the previously not shown sequences where Ellie gathered supplies for Joel to heal him. The real meat and emotion of the content comes near the back end of the main story for Left Behind, the relationship between Riley and Ellie. A relationship that attempts to stand the test of time and circumstances with Ellie being one who cannot afford to get in trouble and Riley being her mentor as well as a bit of a troublemaker herself. Oh and Riley is also now a member of the Fireflys, the militia group that the government despises.
Throughout the course of the content you take part in various activities with Riley such as riding a carousel, taking pictures, and straight up mischief in the form of vandalism among others. On several occasions they bicker like a young married couple but as time goes on you realize their love for each other is more than just friendship. It's something that you can see as innocent and sweet. Something fragile in this cruel post-apocalyptic world. It also clearly something that cannot last.
Of course those who completed The Last Of Us know that Ellie is in fact immune. Despite this the climax is something of a bitter-sweet ending. Two friends, who have survived so much both end up bitten and presumably infected. Refusing to take the easy way out, Riley attempts to convince her friend to keep on fighting and live with it. To which the game sees them hustle off and fade to black right as Ellie agrees. This is the most saddening part as you realize now that this is why Ellie refuses friendship of any kind just as Joel does. We aren't shown (which can be argued the saddest part) Riley's demise but only insinuated towards the fact. We aren't shown that Riley will likely die in Ellie's arms and in a way that is the most hurtful thing of all. We are left grasping at straws to piece together an ending that is just as open ended as the main game. I understand the want and need to give the player imagination, but this is almost cruel.
The ending left me empty and hollow with hope that someday we will see what Ellie and Riley's final words were to each other. So what did you think of the end? Did it 'do it' for you or were you left empty as well? Friends until the end indeed.