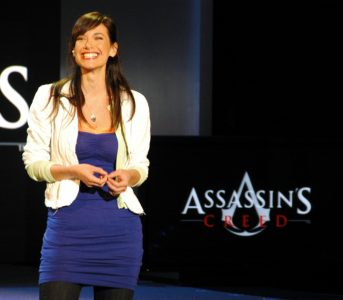 Rumors have been swirling about the next entry in the Assassin's Creed series lately, including the ones we told you last night with ties to Russia. However, we now know for sure that the next game will not be going to Japan, as many have wanted and expected.
Adweek spoke with Ubisoft exec and producer Jade Raymond about the future of the series, in which she dismissed the rumor of the next game taking place in Feudal Japan, but did say that she thought it was a really good idea. She went on further to say that Assassin's Creed V will feature her personal favorite historical era.
Many have been scouring the web for any past interviews where she may have said what her favorite era was, but so far that has come up with no information. Regardless, we should get an official reveal or some sort of leak sooner rather than later based on past years, so make sure to keep an eye out.