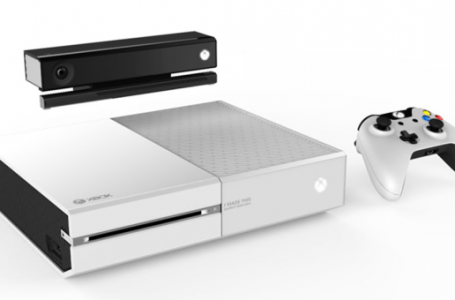 If you've been following our various posts today with a lot of Xbox related info, you've likely seen about the poster ntkrnl on the gaming messageboard NeoGAF who has been posting tons of information. Well, another one of his rumors he posted about has been confirmed to be true by sources that The Verge has spoken with. The white Xbox One console, that was previously a Microsoft employee exclusive, is going to be released to the public later this year.
There were a few other console-related rumors that I thought I'd go ahead and pass along too. Just remember, these next few things are just rumors for now. The first is that the white Xbox One console that is coming will release in October alongside Sunset Overdrive. A month later, he says that a 1 TB version of the Xbox One will be released. Lastly, he claims that a discless version of the Xbox One may be in the works at a cheaper price mark obviously.
So far two of his rumors have been backed up by other sources, so it will be very interested to see what happens going forward based on his other major rumors.