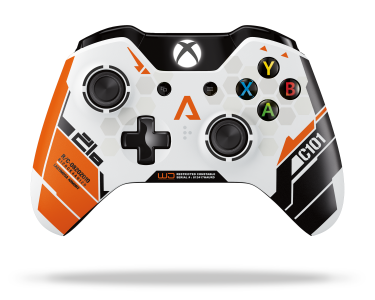 Adding a bit more hype to the countdown until Titanfall launches in two months, Microsoft has unveiled a new special edition controller for their flagship Xbox One console.
The special edition Titanfall controller currently comes as the ONLY controller for the Xbox One that comes in a color other than black (not counting the third party Evil Controllers). With a vibrant orange on white motif, the new Titanfall controller offers a great contrast to the gloss and matte black of its mother console. While there's no other similar accessory coming for the Xbox 360, such an idea isn't completely out of the picture.
If you'd like to get your hands on one of these special edition Titanfall controllers for Xbox One, you can only get them from the Microsoft Store here. As per special edition controllers on the Xbox 360, this controller bears a premium price tag ($64.99 MSRP). Both Titanfall and its accompanying controller will be available on March 11th. Be sure to check back later for our thoughts and reviews on Titanfall!