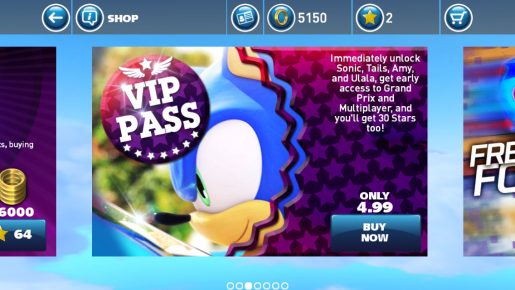 Sonic & All-Stars Racing Transformed is SEGA's very successful answer to Mario Kart that has been seeming to grow in popularity over the last year due to numbers of sales and the number of platforms that it has been available on. Now, that number of platforms grows once again as the game is now available for iOS.
In quite an interesting change from the other versions, the game is only $4.99, which isn't much less than you've been able to get it on Steam in recent months when on sale. However, the game has now adopted a pay-to-play model. If you are not a fan of this, you are better off skipping this version. You can unlock everything in the $4.99 game, rather than paying for more, but the ads and time it will take make it a pain.
For those that want Sonic & All-Stars Racing Transformed, it is now available on the iOS App Store for only $4.99.