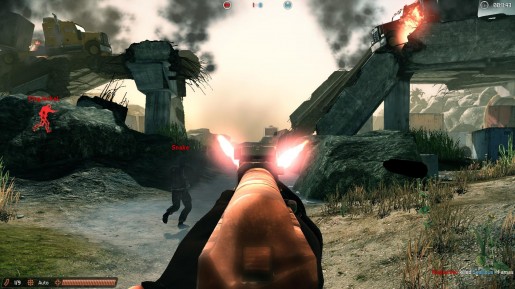 Rekoil is the upcoming multiplayer first-person shooter from Plastic Piranha. We knew the game was coming, but had no release date, until now. Publisher 505 Games confirmed to Polygon that Rekoil will be releasing on PC through Steam on January 28 while it will be coming to Xbox 360 the next day, January 29, under the name Rekoil: Liberator.
For those that know nothing about the game, the Xbox Live listing describes it as:
Frag your enemies back to the stone age! Set in a world devastated by an unrelenting pandemic, Rekoil is a fast action & highly balanced arena shooter that allows players to frag each other to oblivion. With 7 different game modes, 10 maps, & 40 different weapons, Rekoil is the action FPS refined to its purest form ensuring the fun is maximized & the best player with the greatest skills & most points wins. Whether you enjoy run & gun, or prefer a tactical setup, play the way you want to play.
The listing also mentions that it is for 2-10 players. This should definitely make it a fun multiplayer experience.