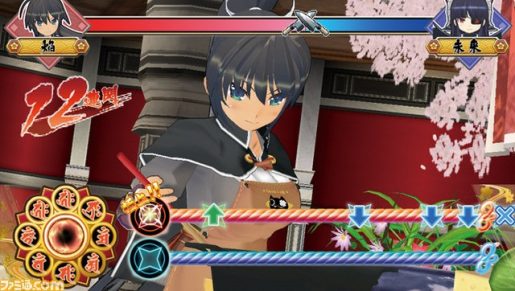 Just the other day, a spinoff game for the Senran Kagura series was announced titled Dekamori Senran Kagura, which is a rhythm-based cooking game for the PlayStation Vita. This is quite the transition from the 2D style sidescrolling action series that we know and love. A trailer was even uploaded to YouTube by the game's publisher, Marvelous AQL. However, that trailer has subsequently been removed for what YouTube says is a violation of their policy on nudity or sexual content.
There are much worse videos that would be against that policy on YouTube, so it seems strange that this one would be taken down, especially from an official publisher's account. The trailer has been uploaded to other accounts that haven't been removed at this time, so feel free to check it out here. Just be forewarned, while it isn't content that should get it removed from YouTube, it still isn't exactly work safe.
We also have some screenshots from the game for you to check out to see how the game itself will look.