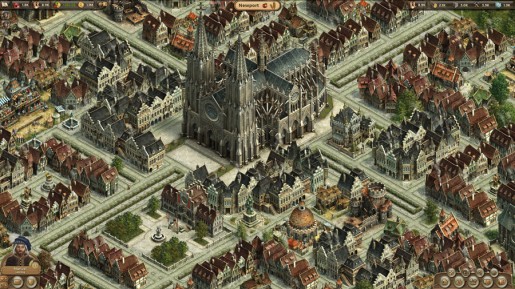 Ubisoft and Blue Byte have today announced a brand new feature for their game Anno Online.
Anno Online is the first free to play title of the well established Anno franchise. From today, players will be able to build monumental constructions that provide in-game bonuses. These new buildings are unlocked by completing quests and earning knowledge points. The initial monument that players will come across is the Library which will allow the Tech tree to be used. Players can help each other out by sending constructors to aid other player who are building monuments. A request system has also been implemented to allow friends to ask each other for help.
To try out Anno Online simply head to the official website and make an account for free.