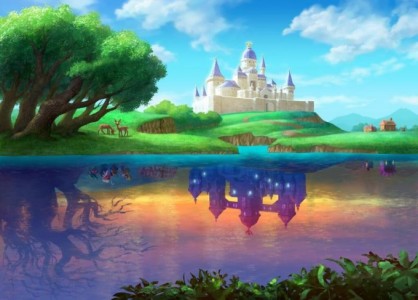 Recently, Nintendo polled fans about their favorite games for the Wii U and Nintendo 3DS through Club Nintendo as the year was ending. Now, Nintendo has unveiled what the top ten games for the two platforms were, seemingly in no particular order.
The top 10 Wii U and Nintendo 3DS games were as follows:
Wii U
-The Legend of Zelda: The Wind Waker HD
-Super Mario 3D World
-Rayman Legends
-Pikmin 3
-Monster Hunter 3 Ultimate
-Assassin's Creed IV: Black Flag
-BIT.TRIP Presents… Runner2: Future of Rhythm Alien
-The Wonderful 101
-Lego City: Undercover
-Ducktales: Remastered

Nintendo 3DS
-The Legend of Zelda: A Link Between Worlds
-Fire Emblem Awakening
-Pokemon X
-Pokemon Y
-Animal Crossing: New Leaf
-Phoenix Wright: Ace Attorney – Dual Destinies
-Monster Hunter 3 Ultimate
-Luigi's Mansion: Dark Moon
-Rune Factory 4
-Mario & Luigi: Dream Team
The list of games also included comments by the fans, so if you care to see them, you can view them right here.