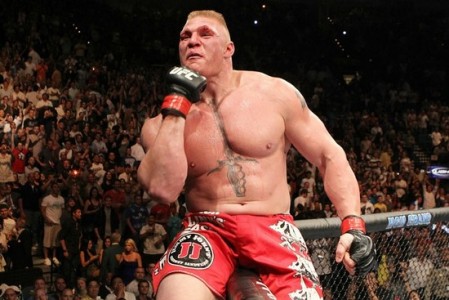 Even though Brock Lesnar has gone back to the WWE, is there a chance he may be in EA Sports UFC?
The official EA Sports UFC Facebook page asked its fans they would want to see Brock Lesnar returning to the UFC.
This could be a hint that he might be in the game, although I think chances of him being in it are very slim.
Brock Lesnar is still under contract with the WWE until 2015. His current contract won't allow him to compete in the UFC and it's likely this means he cannot appear in the accompanying video game too.
Although Brock Lesnar did appear in both WWE '12 and UFC Undisputed 3 during the same time. This was only possible because both games were published by THQ. The WWE games are now published by 2K Games while UFC is with EA.
EA Sports UFC will have over 100 fighters in its total roster. I think it would be great if Brock Lesnar were to feature in the game, but something tells me that he won't be allowed.