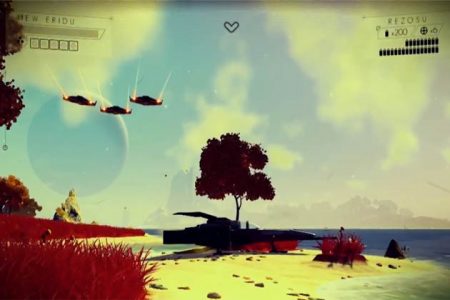 There were multiple hints going into the VGX on Saturday on the reveal of a brand new game from independent developer Hello Games. That unveiling was in the form of the very interesting looking No Man's Sky.
Hello Games has previously only developed the two very well received Joe Danger games and the re-release of the first game for mobile devices. Now they return with a new and more ambitious IP in No Man's Sky, which appears to mix a first-person shooter experience with space exploration and more.
There were no platforms given for the game with this unveiling, with no release window given either. We will bring you that information as soon as it is revealed in the future.