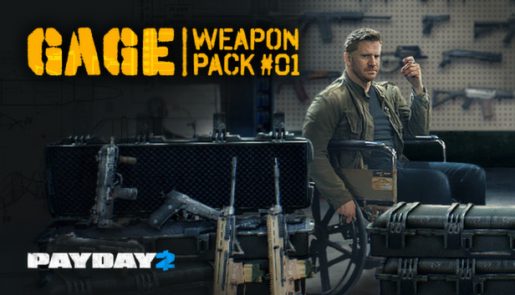 Starbreeze Studio has released the PayDay 2: Gage Weapon Pack #1 DLC which is now available on Steam for £3.99.
Fans of the first person action shooter, PayDay 2, will be happy to know that this new DLC pack has a variety of new weapons and mask related content. Full details of the Gage Weapon Pack #1 DLC can be found here. Listed below is a brief overview of the key features that this DLC pack has to offer:
Frag grenades are now available for use in heists.
3 new weapons available for purchase: Signature .40 Pistol, Eagle Heavy Rifle and SpecOps sub-machine gun.
Single fire and auto fire modes and modifications.
Weapon slots increased from 18 to 72.
4 new animal mask, patterns and materials.
10 new achievements to unlock.
You must own the original PayDay 2 game in order for this pack to take effect. For all the latest gaming news and deals, check back regularly with us, here at Just Push Start.