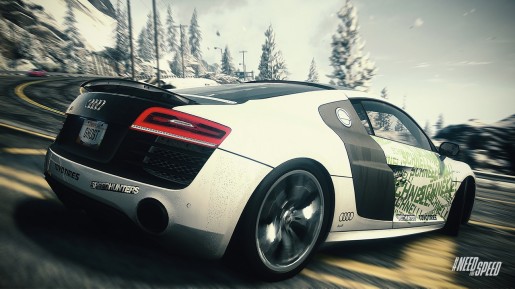 Need for Speed Rivals is the latest title in the Need for Speed franchise that once again offers an intense arcade driving experience where the need for speed is inevitable when it comes EA's most beloved franchise. Unlike the races that are found in Forza 5 on the Xbox One, Need for Speed Rivals will put you in control when it comes racing where you have the freedom to do whatever you want. After the successful release of Most Wanted's reboot last year, Rivals is here to take some of the things from Most Wanted and refine it to make a much better game that racing fans will appreciate. The big question is, did the developer Ghost Games hit the right track with Rivals?
Ghost Games' Need for Speed Rivals is a combination of the hit Most Wanted that was released last year and Hot Pursuit. Taking the style of Hot Pursuit's career mode, Rivals will let you play as a cop or a racer in a somewhat long campaign mode. Picking either side will let you do a set of objectives throughout the career mode. The story is almost non-existent where you will reach a point that you will not care. A series of video clips that highlight the rise of street racing and cops going after them are shown as you clear each chapter. When you choose to become a cop, you will get all the arsenal that's needed to stop the illegal racers like pursuit techs that can do a roadblock, launch EMP, and deliver a shocking blow when you clash into them. For the racer's side, you have the full speed you need and it's up to you to make the police lose its track. If you somehow have played Hot Pursuit in the past, expect this game to give you a nostalgic feeling when playing.
In the career mode, your progression is based on the assignments you have done in each chapter. For every chapter that you do, you will come across a set of playlists where you can choose which one you want to do. Each of them will give you a set of objectives that varies from getting a certain SP or Speed Points, use a pursuit tech on cars or do a number of take downs on racers if you are a cop. Upon successfully clearing a set of objectives, you will get a new car that will be available in your garage and will give you an opportunity to use the Speed Points that you get for pursuit techs to help you out. Regardless of what side you pick, it's important to keep in mind that going to your safe house or command post will bank all of your earnings.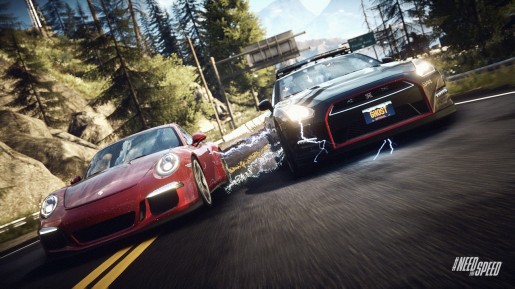 Since there are no rules when you are out there driving, the fun in this game comes when the adrenaline comes when you try to chase down the racers or escape from the cops. It's fun and it's something Need for Speed fans will be happy to experience once again with Rivals, but only for a few hours. After spending time with the game, you will start to realize that the objectives that you are doing are becoming stale and thus getting repetitive. This is common as the more chapters you do, the more you realize the objectives start to feel all the same.
Gamers who are fond of deep-customization of cars will not find it in this game. The set of cars that are playable are not customizable unlike in other racing games out there except for the pursuit techs. While that may be a bad thing to some, the designs of the cars are beautiful enough, though not being able to change engines and other stuff will surely disappoint some who are expecting it. For me, this is a Need for Speed game and customization is not really a huge factor to enjoying the game.
Need for Speed Rivals (Xbox One) Review

,