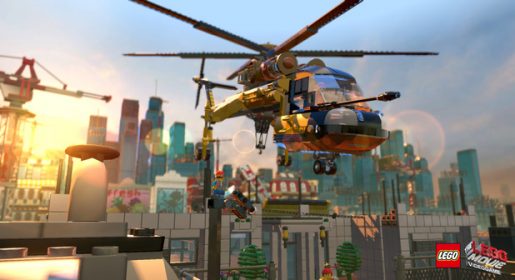 The Lego Movie might be one of the most anticipated family movies of next summer but it looks like you will also see a game to go with it with the aptly titled, The Lego Movie Videogame.
The trailer for The Lego Movie Videogame looks to take on a whole mess of genre's in the game which is great and will be great fun. Heck, it even has Batman. The trailer mostly has giant explosions and large vehicles but it looks fun overall. I think fans can look forward to the crazy zany family fun of the movie in the game and everyone will be happy. The game is releasing on every platform under the sun, Playstation 3, Playstation Vita, Playstation 4, Xbox 360, Xbox One, Nintendo 3DS, Nintendo Wii U and PC in February of 2014.
Stay tuned for continued coverage of
The Lego Movie Videogame
.