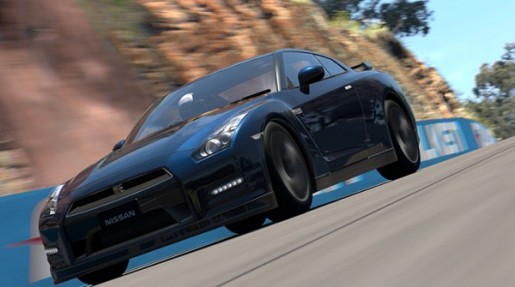 However, Polyphony Digital did add something new to the game that may divide some gamers and that's microtransactions. You can pay your own (real) money to purchase in-game credits so that you can afford the more expensive cars in the game. If you are impatient and don't feel like earning in-game credits by winning races, you can always spend your own money to afford that Ferrari or McLaren that usually costs a lot of money in Gran Turismo 6. One thing I do like about Gran Turismo 6 however is that microtransactions are entirely optional. Unlike in Forza Motorsport 5 where a lot of the cars are purposefully unavailable and you're forced to buy them if you want to play as them…
Graphically, Gran Turismo 6 is as beautiful as it can ever be. Even though the PS3 hardware is now seven years old, there are moments of sheer brilliance that make this game shine so brightly. The new tracks such as Mount Panorama looks stunning and the varying nighttime and weather effects on some of the other tracks is something you rarely get from other racing titles out there.
Gran Turismo 6's damage modeling has somewhat improved from its predecessors too. I noticed cars get a little dirtier when you drive off track and the front bumpers and paint gets scratched when you hit a wall. The only downside to the damage in the game is that it's subtle and only cosmetic too. There are still no consequences for crashing in this game as your car can still functions as if nothing happened. Another minor letdown to the game that the game has still yet to improve on is the sound. Cars still sound like dustbusters or vacuum cleaners rather than the raw power of an engine, especially for the high performance cars.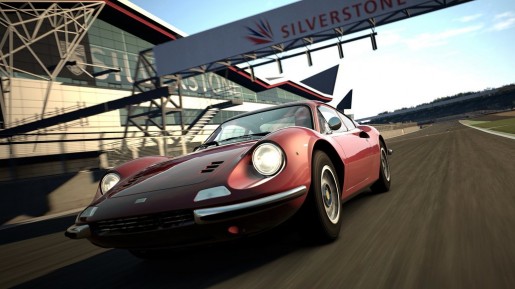 Another thing that Gran Turismo 6 lacks is car customization. You can alter the specs of the car like always, but the series still won't allow you to add decals and paint to your cars. Microsoft's Forza series allows you to customize your car anyway you want. I've seen people put pictures of Spider-Man, Batman and more to their cars in Forza games. Gran Turismo has never allowed you to do that, and I was hoping Gran Turismo 6 would break that trend but it doesn't. You still cannot even repaint your car a different color, unless you've unlocked a certain color first. Hopefully this is an area Polyphony Digital could improve on when Gran Turismo 7 eventually comes out.
Gran Turismo 6 is the second game in the series to have an online mode, and it's fun just as it was in Gran Turismo 5. The one thing I love most about the Gran Turismo community is that they are usually friendly and come from all parts of the world. There are many open lobbies you can enter as up to 16 players can enter a lobby to race one another. You can even just hang out with other players and practice on your racking skills first before you race too. I remember joining a lobby where all of us just drifted around the track. We didn't end up racing, but it was fun just hanging out with other Gran Turismo enthusiasts.
Gran Turismo 6 is a fun racing game that improves on the areas I disliked most about Gran Turismo 5. It's faster to progress in the career mode and there are far more races to participate in this game as well. I also forget to mention that the menu layout is simpler and not the cluttered mess you usually see in Gran Turismo games. With all that being said, the game still takes little risks and sometimes it feels like you're playing an expansion to Gran Turismo 5 instead of a fully fledged sequel. Gran Turismo 6 is still great fun for fans of the series, but you may not see huge changes to the franchise until the series makes its debut on the PS4 in the near future.
[Editor's Note: Gran Turismo 6 was reviewed on the PS3 platform. The game was provided to us by the publisher for review purposes.]
Gran Turismo 6 Review

,