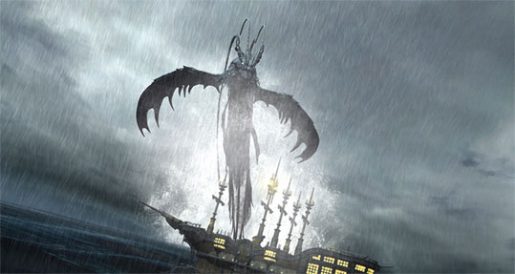 In the recent Letter from the Producer LIVE of Naoki Yoshida for Final Fantasy XIV, it was revealed that when Game Update 2.2 hits next year, one piece of content that subscribers should look forward to are more primal battles.
With Game Update 2.1 introducing extreme primal battles and the return of the Mog King in about two weeks, subscribers looking for more challenge should look forward for more Primal Battles next year when Game Update 2.2 hits. According to Yoshida, the three Primal battles that will be coming pretty soon to Final Fantasy XIV are Leviathan, Ramuh, and Shiva.
In patch 2.2 we'll be adding Leviathan, followed by Ramuh and Shiva, but up until now the primal battles introduced for the main scenario have been between levels 1 and 50. The main scenario from here on out, however, will be for level 50, and there will only be hard and extreme battles. We'll be introducing extreme mode Good King Moggle Mog XII in patch 2.2, but we'll be implementing Leviathan hard mode and extreme mode at the same time.
Excited? I am! Since I so wanna fight Leviathan and Ramuh – not to mention see Shiva in action.