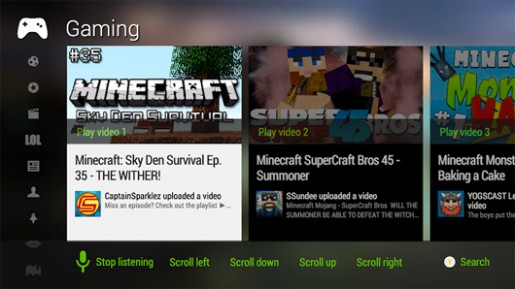 Gamers who love watching YouTube videos on their console will be pleased to hear that the YouTube app for Xbox One will be available when you pick up the console this Friday.
After getting that day one update downloaded onto your console, you can download the YouTube app from the Xbox Live Marketplace. With the app, gamers will be able to use gestures and voice commands to navigate, thanks to the power of the Kinect. In addition, gamers can use motion to scroll through pages and select videos.
The Xbox One will be available in thirteen different markets on Friday, November 22nd. Feel free to check back with us daily for new and exciting Xbox One coverage we'll have.