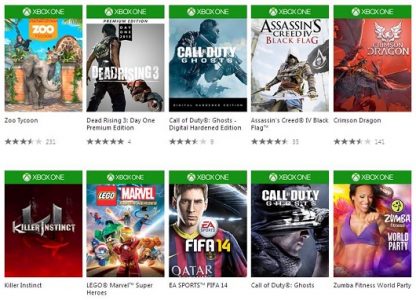 With the Xbox One releasing tomorrow, Microsoft has finally launched its online web store where players can now buy Xbox One games through their PC.
Similar to the Xbox 360, purchasing digital games on the web store will automatically be queued on the console. Games like Dead Rising 3 Day One Edition, Assassin's Creed IV Black Flag, Crimson Dragon, Killer Instinct and Call of Duty: Ghosts are now up for purchase. The sad part is, there are no discounts whatsoever to these digital versions available.
Check back with us soon for our on-going Xbox One coverage. We'll have reviews, editorials and more in the coming days. Stay tuned.