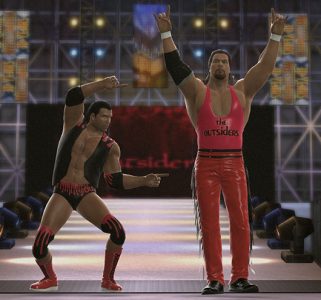 2K Games has now revealed the release date for the first DLC pack for WWE 2K14.
The DLC will be available to download from November 12th on Xbox Live and the PSN. The NWO pack includes Kevin Nash, Scott Hall, Randy Savage, Curt Hennig, Scott Steiner, Syxx and The Giant. These are all of their "NWO" versions.
The NWO WWE 2K14 DLC will set you back $9. If you purchased the WWE 2K14 season pass, you will get the extra content for free. Two more DLC packs will be released in December and January. They will feature more wrestlers and wrestling moves just to name a few.