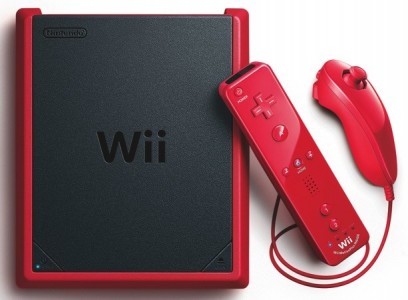 It seems like there has been a decent amount of original Wii console news lately, and now we have some more to report. The Wii Mini console launched as a Canadian exclusive about a year ago before coming to the UK this past March. Now the barebones console is finally making its way to the United States in a couple weeks.
The Wii Mini is definitely the cheap option for people looking to pick up a Wii as it retails for only $99.99, but it lacks any form of WiFi. The console will be coming packed with Mario Kart Wii, which actually was one of the better online experiences on the original Wii. However, it will be limited to single player and local multiplayer when played on the Wii Mini.
It kind of makes you wonder if this might be a sign of the original Wii being discontinued in the US soon considering it already has been in Japan and the UK and the Wii Mini is the only Wii console on the market in the UK now. Regardless, the Wii Mini will be available around mid-November in the United States for $100.