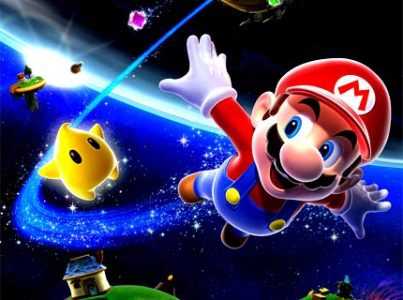 Following yesterday's Nintendo Direct, a new Iwata Asks was posted to Nintendo's official website. The Iwata Asks feature shows discussions about the present and future of Nintendo with some of the biggest names involved with the company. In this specific feature, Shigeru Miyamoto wanted to make it apparent that just because they went the route of Super Mario 3D World this time on a console, do not think that the Super Mario Galaxy series is for sure over now.
Just so there is no misunderstanding, I should point out that this doesn't mean we'll never make another Super Mario Galaxy game. The same team can't make both at the same time. And we can't bring in a second party and slap the name Super Mario Galaxy on it. I suppose we could idealistically make both in Tokyo, but we want to do something new too, so there was that dilemma.
This is fantastic news to me as the two Super Mario Galaxy games are two of my favorite games of all time. Satoru Iwata ended this specific discussion by also saying "Either way, to fans of Super Mario Galaxy, Super Mario 3D World is in no way a different beast that they won't be able to enjoy." I can definitely attest to this in my playthrough of the game so far. While they are quite different, it is such a joy to experience. You can read more in our review that will be coming next week.