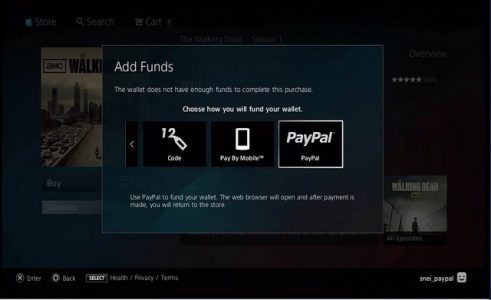 Earlier this year, it was made possible to adds funds through PayPal using the online store on a computer. Between then and now they also added the ability to add funds from PayPal through mobile billing. However, up until now, it was not possible to do this through your PlayStation 3 system, but that has now changed. Sony announced through their official blog that you can now add money to your Sony Entertainment Network wallet using PayPal on your PlayStation 3.
To add funds from PayPal through the PlayStation 3, all you have to do is click "Add Funds" from the cart and choose "PayPal." Now you can transfer anywhere from $5 up to $150, which is the maximum allowed in your wallet at once.
At this point, you can use these funds to buy whatever you want from the abundance of choices on the PlayStation Store. You would assume that this payment option would carry over to the soon to be released PlayStation 4, but that has not been confirmed that we've found.