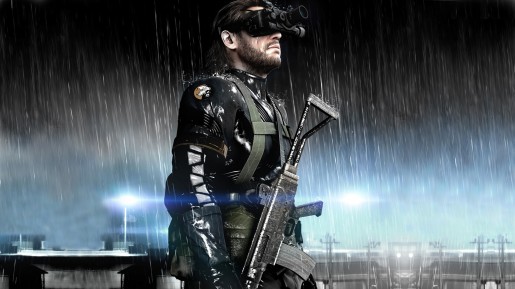 Konami announced today that Metal Gear Solid 5: Ground Zeroes, the first of the two-part game in Metal Gear Solid 5, will launch Spring 2014.
According to Konami, Metal Gear Solid V: Ground Zeroes is a prologue to the events leading to Metal Gear Solid V: The Phantom Pain. The prologue is said to bring all of the hallmarks of the renowned franchise in a concentrated story mode that guide players into the new gameplay mechanics against the backdrop of the expansive Metal Gear Solid V universe.
Fans looking forward to Ground Zeroes will have features like the day and night cycles, and weather conditions that will all dramatically affect gameplay. As for missions, it's designed to ease players into the new control and gameplay advances that will be an integral part of Phantom Pain.
The METAL GEAR SOLID V: GROUND ZEROES storyline follows the series' hero, Big Boss, as he infiltrates a remote Cuban prison camp on a rescue mission, all while trying to remain undetected. Explosive plot lines develop quickly as he finds himself on behind enemy lines with little options for help.

METAL GEAR SOLID V: THE PHANTOM PAIN will pick up where METAL GEAR SOLID V: GROUND ZEROES leaves off and will plunge players into a new breed of open-world stealth action, featuring deep story arcs and dynamic gameplay as expected of a canon chapter in the METAL GEAR SOLID series. Both titles will be released for PlayStation®3, PlayStation®4, the Xbox 360 games and entertainment system and Xbox One, the all-in-one games and entertainment system from Microsoft, highlighting the groundbreaking capabilities the FOX Engine brings to current and next generation consoles.
Metal Gear Solid V: Ground Zeroes will release in Spring 2014 for the PS3, PS4, Xbox 360 and Xbox One system. The game will be available in both retail stores nationwide for $29.99, or via download for only $19.99. For Xbox One and PS4 versions, the game will carry the price of $29.99.