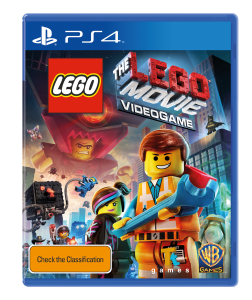 Warner Bros. has now shared the box art for the upcoming LEGO Movie Videogame.
The game is based on The LEGO movie that will be out in cinemas in February 2014. The main character is the plain human Emmet but Batman will also be in the game/movie too. There should be other special guests too…
The LEGO movie video game will be available for the for Xbox One, Xbox 360, PS4, PS3, Wii U, Nintendo 3DS and PS Vita and PC.