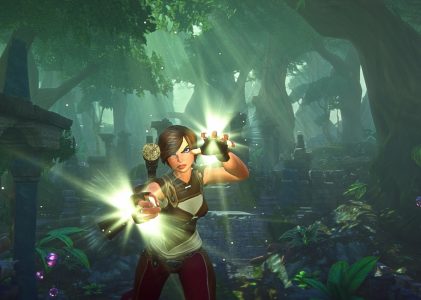 As we all know, Sony Online Entertainment's upcoming MMORPG Everquest Next has only been confirmed to be coming to PC. Well, it looks like SOE has plans to release it on PS4 as well, based on what John Smedley said to a news outlet.
"We haven't announced, technically, that we're putting it on PlayStation 4, but it's fair to say that we're a Sony company so, you know, I say that with a smile on my face," Smedley told GamerHub TV. "I can't wait to see it on the PS4."
Honestly, I will not be surprised if Everquest Next will end up on the PlayStation 4 since DC Universe Online is already on the console. Not to mention SOE is also planning to bring Planetside 2 to the console in early 2014.