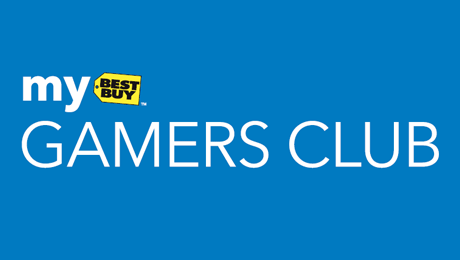 For the last few years, Best Buy built upon their Reward Zone program with what they called the Gamer's Club. This was a free option with some perks, but they also offered a $14.99 upgrade that provided coupons and deals, on top of a Best Buy gaming magazine every month. Now Best Buy has changed their Reward Zone program to My Best Buy and have decided to completely revamp Gamer's Club Unlocked as well.
Best Buy's new Gamer's Club Unlocked has a much higher price at $119.99 for two years, but has a much greater perk. When part of the program, you will receive 20% off all new games. This is an estimated $11.99 off each new $59.99 game, so it would only be useful if you pick up games very often. The program will also provide double points on all games, accessories, trade-ins, and downloadable content. Not to mention that you will also get 10% off of used games and an extra 10% bonus with trade-ins.
Beyond just signing up outright, there are also two options that involve the new PlayStation 4 and Xbox One. You can pay $800 for a bundle that includes a PlayStation 4, an extra controller, any two games, two years of PS Plus, and two years of Geek Squad protection. The other bundle is $880 for the Xbox One and is the exact same thing, but with two years of Xbox Live instead of PS Plus.
One last piece of news concerns current subscribers to the Gamer's Club Unlocked program. There are reports that current members have received emails that include a coupon for them to sign up for the two year program for only $30 in-stores. This would be an amazing deal with the 20% off on new games alone. Keep an eye out for your email if you are a member!