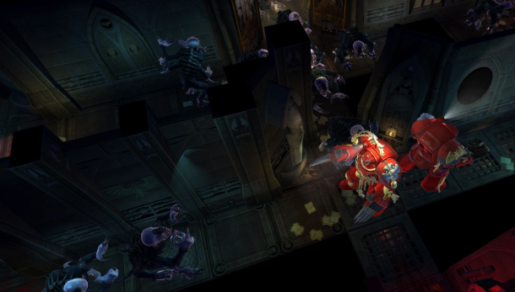 New patch for Space Hulk adds new campaign and a load of new features to improve general usability as well as fixing a great many bugs.
While we still haven't got an editor or coop play for Space Hulk patch 1.2 has brought us a brand new 3-mission campaign, which is of at least as high a quality as the original Sin of Damnation campaign. As well as the new missions the patch comes with a host of new usability features and a lot of bugfixes, with a few stand-outs below (full notes available here):
Improved visuals for environment and units
Greatly improved performance of the game
Added animation speed option – can now choose Normal / Fast / Very fast speed of units.
Highlighting units when mouse is over.
Showing hit percentage for ranged attacks when mouse is over target unit
New main menu background
While the release of Space Hulk wasn't the smoothest the developers have now gone a very long way toward fixing basically every issue that I had with it in my review. Hopefully the much-anticipated coop and editor aren't too far off and we'll be sure to update you all when they do arrive.