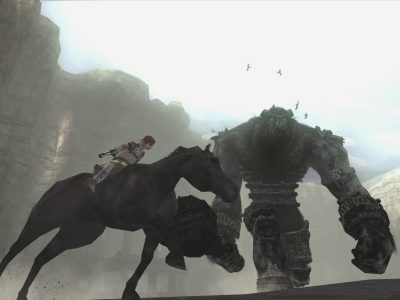 When the PlayStation Store updates later today, PS Plus members will be able to snag one more free game from the growing Instant Game Collection – Shadow of the Colossus HD.
For gamers who missed out on the PS2 version of Shadow of the Colossus several years ago, now is the best time to play it as it's glorious HD. In addition to the free game, several items are exclusively on sale starting today to those who are a PlayStation Plus members; Crash Bandicoot PS One games for $2.99 each, Transformers Fall of Cybertron for $35.99 and more.
Not a PlayStation Plus subscriber? Well, go ahead and subscribe to take advantage of the weekly free game that Sony gives out to their subscribers! Not to mention your subscription carries over to the PlayStation 4 when it launches next month.