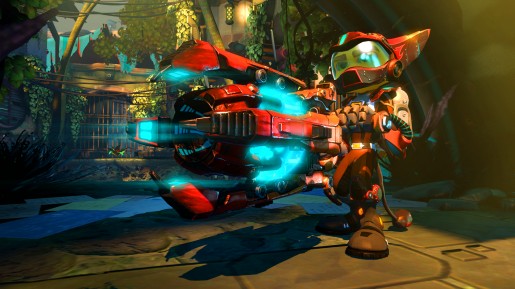 Insomniac Games is pleased to announce today that Ratchet and Clank: Into the Nexus for the PS3 will be available in North America starting next month.
Ratchet and Clank: Into the Nexus is an epilogue to the Future games (Tools of Destruction, Quest for Booty, and A Crack in Time). Those who have played the three Future titles of Ratchet & Clank can expect the game to arrive in North America on November 12th exclusively for the PlayStation 3.
Excited? If so, you can now pre-order the game and receive an exclusive armor for Ratchet called Infernox Armor, which is inspired by Gadgetron. One of the best feature of the armor is granting a 5% damage-reduction. In addition, those who will pre-order the game via Amazon will score a huge package of R&C Themed content for PlayStation home.
Check back with us next month for our coverage of the game.