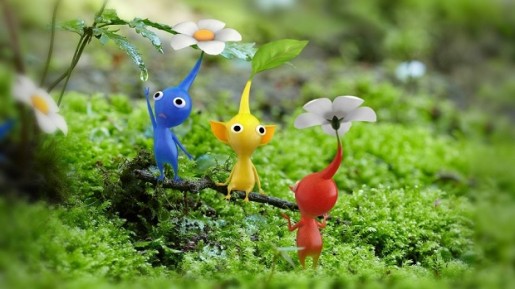 During today's Nintendo Direct, we also received some news about more content coming to Nintendo's recent release, Pikmin 3. Nintendo president Satoru Iwata announced that Pikmin 3 would be receiving paid downloadable content as soon as today.
The game had a wonderful single player campaign, but also featured something known as Mission Mode. This featured three different choices, Collect Treasure Mode, Battle Enemies Mode, and Defeat Bosses Mode. These missions are timed and are a really fun experience
The new downloadable content coming to Pikmin 3 will build upon these different Mission Modes. The first of which will be for Collect Treasure Mode. This Collect Treasure Pack is available now for download for $1.99 and will include four new levels for you to play. You will also receive one free level just for updating the game.
Keep an eye out for news on the future DLC that will be coming to Pikmin 3. We will bring you that information as soon as we get it.