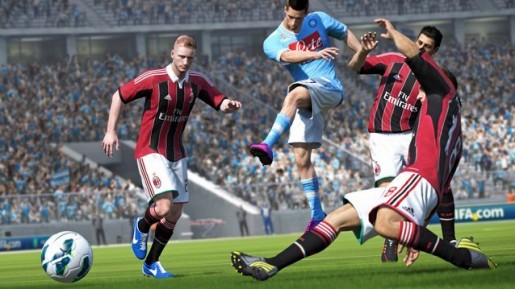 We have already seen the release of FIFA 14 for the current generation of consoles this year and will see it come to both PlayStation 4 and Xbox One in a matter of weeks. Now to really no one's surprise that follows the series, it appears that EA Sports is working on a new FIFA World Cup game to coincide with the 2014 FIFA World Cup.
According to EA CEO Andrew Wilson, a FIFA World Cup expansion game is definitely being developed for both of the next-gen systems. 2010 FIFA World Cup South Africa released in April 2010 ahead of the 2010 World Cup that started in June. It would be a good guess that the next game would have a similar release style in the months before the latest World Cup is held.
Stay tuned for further info as it is released by EA Sports.