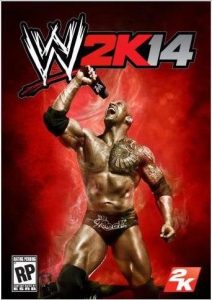 2K Games has now announced all of the stores in North America that will have midnight openings for WWE 2K14.
2K Games has partnered up with both Best Buy and Gamestop so hardcore wrestling fans can get WWE 2K14 as early as possible. If you pre-order your copy now, you'll get The Ultimate Warrior for free.
WWE 2K14 comes out October 29th in North America with a November 1st release date everywhere else.
Check below if your local store is holding a midnight opening for the game:
BEST BUY
ANCHORAGE AK 800 E DIMOND BLVD ANCHORAGE AK 99515-2039
N ANCHORAGE AK 1200 N MULDOON RD STE G ANCHORAGE AK 99504-6105
HUNTSVILLE AL 5850B UNIVERSITY DR NW UNVERSITY PLAZA SHOPPING CTR HUNTSVILLE AL 35806-2520
TUSCALOOSA AL 1800 MCFARLAND BLVD E TUSCALOOSA AL 35404-5874
N Little Rock 4229 E MCCAIN BLVD NORTH LITTLE ROCK AR 72117-2516
Fort Smith 4195 PHOENIX AVE FORT SMITH AR 72903-6013
FAYETTEVILLE AR 464 E JOYCE BLVD FAYETTEVILLE AR 72703-6186
ROGERS AR 2220 PROMENADE BLVD ROGERS AR 72758-8819
TUCSON AZ 575 E WETMORE RD TUCSON AZ 85705-1762
E TUCSON AZ 6025 E BROADWAY BLVD TUCSON AZ 85711-4004
ARROWHEAD AZ 8290 W BELL RD GLENDALE AZ 85308-8700
CAMELBACK AZ 1949 E CAMELBACK RD STE 101 PHOENIX AZ 85016-4145
FIESTA MALL AZ 1455 W SOUTHERN AVE STE 1082 MESA AZ 85202-4806
GOODYEAR AZ 1408 N LITCHFIELD RD GOODYEAR AZ 85395-1263
SURPRISE AZ 13711 W BELL RD SURPRISE AZ 85374-3871
TEMPE AZ 1900 E RIO SALADO PKWY TEMPE AZ 85281-2274
MISSION VIEJO CA 25422 EL PASEO MISSION VIEJO CA 92691-6905
WEST COVINA CA 1800 PLAZA DR WEST COVINA CA 91790-6801
CITY OF INDUSTRY CA 17545 GALE AVE CITY OF INDUSTRY CA 91748-1517
HAWTHORNE CA 5000 W 147TH ST HAWTHORNE CA 90250-6709
RANCHO CUCAMONGA CA 12260 FOOTHILL BLVD RANCHO CUCAMONGA CA 91739-9357
PALMDALE CA 39330 10TH ST W PALMDALE CA 93551-3727
TORRANCE CA 3675 PACIFIC COAST HWY TORRANCE CA 90505-6013
VICTORVILLE CA 12133 MALL BLVD VICTORVILLE CA 92392-7647
WEST LA CA 11301 W PICO BLVD LOS ANGELES CA 90064-1703
WESTMINSTER MALL CA 500 WESTMINSTER MALL RD 500 WESTMINSTER MALL WESTMINSTER CA 92683-4977
THOUSAND OAKS CA 390 N MOORPARK RD VILLAGE SQUARE THOUSAND OAKS CA 91360-4303
SANTA CLARITA CA 26531 BOQUET CANYON RD BOUQUET CANYON PLAZA SANTA CLARITA CA 91350-2377
MURRIETA CA 25080 MADISON AVE MURRIETA CA 92562-8916
WOODLAND HILLS CA 21601 VICTORY BLVD CANOGA PARK CA 91303-2702
COSTA MESA CA 901 S COAST DR STE F COSTA MESA CA 92626-1783
SANTA ROSA CA 1950 SANTA ROSA AVE SANTA ROSA MARKETPLACE SANTA ROSA CA 95407-7621
FRESNO CA 7550 N BLACKSTONE AVE MARKETPLACE AT RIVER PARK FRESNO CA 93720-4302
PASADENA CA 3415 E FOOTHILL BLVD PASADENA CA 91107-6024
PORTER RANCH CA 19929 RINALDI ST NORTHRIDGE CA 91326-4140
MONTCLAIR CA 8960 CENTRAL AVE MONTCLAIR CA 91763-1619
DUBLIN CA 4820 DUBLIN BLVD DUBLIN CA 94568-7566
PLEASANT HILL CA 3260 BUSKIRK AVE PLEASANT HILL CA 94523-4315
BURBANK CA 1501 N VICTORY PL BURBANK CA 91504-1647
PINOLE CA 1490 FITZGERALD RD PINOLE CA 94564-2227
SAN CARLOS CA 1127 INDUSTRIAL RD SAN CARLOS CA 94070-4106
UNION CITY CA 31350 COURTHOUSE DR UNION CITY CA 94587-1772
SAN BERNARDINO CA 888 HARRIMAN PL SAN BERNARDINO CA 92408-3543
CULVER CITY CA 10799 WASHINGTON BLVD CULVER CITY CA 90232-3364
GLENDALE CA 2909 LOS FELIZ BLVD LOS ANGELES CA 90039-1502
EL CAJON CA 149 FLETCHER PKWY EL CAJON CA 92020-2510
CHULA VISTA CA 59 N BROADWAY CHULA VISTA CA 91910-1417
CHICO CA 2005 FOREST AVE CHICO CA 95928-7620
SANTA MARIA CA 2326 S BRADLEY RD SANTA MARIA CA 93455-1349
ELK GROVE CA 9131 W STOCKTON BLVD ELK GROVE CA 95758-8051
CANYON SPRINGS CA 2852 CANYON SPRINGS PKWY RIVERSIDE CA 92507-0928
WEST HOLLYWOOD CA 1015 N LA BREA AVE WEST HOLLYWOOD CA 90038-2323
SAN LUIS OBISPO CA 255 MADONNA RD SAN LUIS OBISPO CA 93405-5429
OCEANSIDE CA 2110 VISTA WAY OCEANSIDE CA 92054-5600
MISSION VALLEY CA 5151 MISSION CENTER RD SAN DIEGO CA 92108-3212
STOCKTON CA 5400 PACIFIC AVE STOCKTON CA 95207-5614
NATOMAS CA 3690 N FREEWAY BLVD SACRAMENTO CA 95834-2904
SUNNYVALE CA 760 E EL CAMINO REAL SUNNYVALE CA 94087-2918
SHERMAN OAKS CA 4500 VAN NUYS BLVD SHERMAN OAKS CA 91403-2913
SOQUEL CA 2650 41ST AVE SOQUEL CA 95073-2109
REDDING CA 1010 HILLTOP DR REDDING CA 96003-3810
CHINO HILLS CA 3873 GRAND AVE CHINO CA 91710-5439
BAKERSFIELD CA 8300 ROSEDALE HWY BAKERSFIELD CA 93312-2167
DOWNEY CA 12118 LAKEWOOD BLVD DOWNEY CA 90242-2658
ORANGE CA 3741 W CHAPMAN AVE ORANGE CA 92868-1608
SALINAS CA 390 NORTHRIDGE MALL SALINAS CA 93906-2013
MARINA CA 101 GENERAL STILLWELL DR MARINA CA 93933-6242
SIGNAL HILL CA 2701 CHERRY AVE SIGNAL HILL CA 90755-2010
GEARY BLVD CA 2675 GEARY BLVD SAN FRANCISCO CA 94118-3400
Northridge 19350 NORDHOFF WAY NORTHRIDGE CA 91324-2408
CLOVIS CA 655 W HERNDON AVE CLOVIS CA 93612-0104
AUBURN CA 2795 BELL RD AUBURN CA 95603-2538
SAN JOSE CA 181 CURTNER AVE SAN JOSE CA 95125-1014
PACOIMA CA 13510 PAXTON ST PACOIMA CA 91331-2352
MONTEBELLO CA 2415 VIA CAMPO MONTEBELLO CA 90640-1805
OTAY RANCH CA 2015 BIRCH RD STE 2300 CHULA VISTA CA 91915-2015
SAN BRUNO CA 1250 EL CAMINO REAL SAN BRUNO CA 94066-1303
SE DENVER 8682 PARK MEADOWS CENTER DR MARKETPLACE MEADOWS LONE TREE CO 80124-5129
SOUTHWEST CO 5395 S WADSWORTH BLVD LAKEWOOD CO 80123-2229
FIRST AND MAIN CO 3150 NEW CENTER POINT COLORADO SPRINGS CO 80922-2812
AURORA CO 13801 E MISSISSIPPI AVE AURORA CO 80012-3691
FORT COLLINS CO 4040 S COLLEGE AVE FORT COLLINS CO 80525-3016
COLORADO SPRG II 7675 N ACADEMY BLVD MARKET AT CHAPEL HILL COLORADO SPRINGS CO 80920-3207
LOVELAND CO 6075 SKY POND DR LOVELAND CO 80538-9013
LONGMONT CO 210 KEN PRATT BLVD LONGMONT CO 80501-8654
GRAND JUNCTION 585 24 1/2 RD GRAND JUNCTION CO 81505-1226
ORANGE CT 53 BOSTON POST RD ORANGE CT 06477-3203
WEST HARTFORD CT 1501 NEW BRITAIN AVE WEST HARTFORD CT 06110-1659
MANCHESTER CT 120 SLATER ST MANCHESTER CT 06040-1648
ENFIELD CT 95 ELM ST ENFIELD CT 06082-3772
JACKSONVILLE FL 9930 SOUTHSIDE BLVD JACKSONVILLE FL 32256-0783
PENSACOLA FL 5480 N 9TH AVE PENSACOLA FL 32504-8728
GAINESVILLE FL 3750 SW ARCHER RD GAINESVILLE FL 32608-2338
FORT MYERS FL 5019 S CLEVELAND AVE FORT MYERS FL 33907-1373
TALLAHASSEE FL 1400 APALACHEE PKWY TALLAHASSEE FL 32301-3004
OCOEE FL 9537 W COLONIAL DR OCOEE FL 34761-6948
CITRUS PARK FL 12675 CITRUS PLAZA DR TAMPA FL 33625-3008
MELBOURNE FL 1900 EVANS RD MELBOURNE SQUARE MELBOURNE FL 32904-3802
DAYTONA BEACH FL 1900 W INTERNATIONAL SPEEDWAY DAYTONA BEACH FL 32114-1257
FORT LAUDERDALE FL 2829 N FEDERAL HWY FORT LAUDERDALE FL 33306-1425
W PALM BEACH FL 1880 PALM BEACH LAKES BLVD WEST PALM BEACH FL 33401-2002
SAWGRASS FL 12301 W SUNRISE BLVD FLAMINGO SHOPPING CENTER PLANTATION FL 33323-2230
W KENDALL FL 12495 SW 88TH ST MIAMI FL 33186-1871
HIALEAH FL 4001 W 20TH AVE HIALEAH FL 33012-4526
DADELAND FL 8450 S DIXIE HWY DADELAND STATION MIAMI FL 33143-7804
Pembroke Pines 11450 PINES BLVD PEMBROKE PINES FL 33026-4128
BRANDON FL 116 GRAND REGENCY BLVD REGENCY SQUARE BRANDON FL 33510-3938
S TAMPA FL 1725 N DALE MABRY HWY TAMPA FL 33607-2519
CLEARWATER FL 21415 US HIGHWAY 19 N CLEARWATER FL 33765-2830
WATERFORD LAKES FL 845 N ALAFAYA TRL ORLANDO FL 32828-7049
DESTIN FL 34940 EMERALD COAST PKWY UNIT 150 DESTIN FL 32541-8426
OCALA FL 2499 SW 27TH AVE OCALA FL 34471-0807
Bradenton 4210 14TH ST W BRADENTON FL 34205-6330
WESLEY CHAPEL FL 5947 WESLEY GROVE BLVD WESLEY CHAPEL FL 33544-8411
KISSIMMEE FL 1620 W OSCEOLA PKWY KISSIMMEE FL 34741-0729
UNIVERSITY TWN CR FL 135 N CATTLEMEN RD SARASOTA FL 34243-4700
DORAL FL 10760 NW 17TH ST MIAMI FL 33172-2012
KENNESAW GA 850 COBB PLACE BLVD NW KENNESAW GA 30144-6805
CUMBERLAND GA 2460 COBB PKWY SE SMYRNA GA 30080-3012
COLUMBUS GA 2925 MANCHESTER EXPY COLUMBUS GA 31909-5367
CANTON GA 1810 CUMMING HWY STE 600 CANTON GA 30114-9398
CUMMING GA 2085 MARKET PLACE BLVD CUMMING GA 30041-7931
HIRAM GA 5025 JIMMY LEE SMITH PKWY HIRAM GA 30141-2733
HONOLULU HI 478 ALAKAWA ST HONOLULU HI 96817-5771
AIEA HI 98-051 KAMEHAMEHA HWY AIEA HI 96701-4906
DES MOINES I IA 4100 UNIVERSITY AVE STE 240 WEST DES MOINES IA 50265-5957
CEDAR RAPIDS IA 4650 1ST AVE NE CEDAR RAPIDS IA 52402-3236
AMES IA 1220 S DUFF AVE AMES IA 50010-8018
BOISE ID 8363 W FRANKLIN RD BOISE ID 83709-0626
ROCKFORD IL 281 DEANE DR ROCKFORD IL 61107-5897
BLOOMINGTON IL 2103 N VETERANS PKWY STE 200 BLOOMINGTON IL 61704-0917
BUTTERFIELD ROAD IL 1432 BUTTERFIELD RD DOWNERS GROVE IL 60515-1031
SKOKIE IL 5425 TOUHY AVE VILLAGE CROSSING SKOKIE IL 60077-3233
ARLINGTON HEIGHTS IL 615 E PALATINE RD ARLINGTON HEIGHTS IL 60004-3251
AURORA IL 4400 E NEW YORK ST YORKSHIRE PLAZA AURORA IL 60504-4128
BURBANK IL 7600 S CICERO AVE BURBANK TOWN CENTER BURBANK IL 60459-1500
LANSING CALUMET C IL 17151 TORRENCE AVE LANSING IL 60438-1015
HARLEM AND IRVING IL 4100A N HARLEM AVE HARLEM IRVING PLAZA NORRIDGE IL 60706-1203
GOLF MILL IL 9530 GREENWOOD AVE NILES IL 60714-1203
MELROSE PARK IL 1334 WINSTON PLZ MELROSE PARK IL 60160-1508
HODGINS/CTRYSIDE IL 11 COUNTRYSIDE PLZ COUNTRYSIDE IL 60525-3980
GENEVA IL 1876 S RANDALL RD GENEVA IL 60134-4472
GURNEE IL 6525 GRAND AVE GURNEE IL 60031-1643
EDWARDSVILLE IL 6670 EDWARDSVILLE CROSSING DR EDWARDSVILLE IL 62025-2705
EVANSVILLE 6300 E LLOYD EXPRESSWAY EVANSVILLE IN 47715-2720
FORT WAYNE IN 737 NORTHCREST SHOPPING CTR FORT WAYNE IN 46805-1240
APPLE GLEN CROSS IN 1770 APPLE GLEN BLVD FORT WAYNE IN 46804-1725
KOKOMO IN 1403 S REED RD KOKOMO IN 46902-1927
MUNCIE IN 3301 N MARLEON DR MUNCIE IN 47304-8894
CLARKSVILLE IN 1025 VETERANS PKWY CLARKSVILLE IN 47129-2372
W CARMEL IN 10025 N MICHIGAN RD CARMEL IN 46032-9247
WICHITA KS 2111 NORTH ROCK RD STE 121 WICHITA KS 67206-1282
OLATHE KS 11750 S STRANG LINE RD OLATHE KS 66062-5365
OVERLAND PARK 11525 METCALF AVE OVERLAND PARK KS 66210-2232
MANHATTAN KS 329 TUTTLE CREEK BLVD MANHATTAN KS 66502-6394
FLORENCE KY 100 MEIJER DR FLORENCE KY 41042-4846
LEXINGTON KY 3220 NICHOLASVILLE RD LEXINGTON KY 40503-3382
ST MATTHEWS 5085 SHELBYVILLE RD LOUISVILLE KY 40207-3309
OUTER LOOP 4251 OUTER LOOP LOUISVILLE KY 40219-3850
BOWLING GREEN KY 1875 CAMPBELL LN BOWLING GREEN KY 42104-1051
Shreveport 7080 YOUREE DR SHREVEPORT LA 71105-5109
MILLERVILLE LA 1977 MILLERVILLE RD BATON ROUGE LA 70816-1406
LAKESIDE LA 3780 VETERANS MEMORIAL BLVD METAIRIE LA 70002-5837
NORTH DARTMOUTH MA 27 FAUNCE CORNER RD NORTH DARTMOUTH MA 02747-4202
BRAINTREE MA 550 GROSSMAN DR BRAINTREE MA 02184-4953
CAMBRIDGE MA 100 CAMBRIDGESIDE PL CAMBRIDGE MA 02141-2218
SEEKONK MA 41 COMMERCE WAY SEEKONK MA 02771-5816
SOUTH BAY MA 14 ALLSTATE RD DORCHESTER MA 02125-1653
LEOMINSTER MA 33 ORCHARD HILL PARK DR LEOMINSTER MA 01453-7019
TOWSON MD 1717 YORK RD TIMONIUM MD 21093-5607
GLEN BURNIE MD 6722 RITCHIE HWY GLEN BURNIE MD 21061-2319
FREDERICK MD 7300 GUILFORD DR FREDERICK MD 21704-5130
GERMANTOWN MD 20914 FREDERICK RD GERMANTOWN MD 20876-4134
OWINGS MILLS MD 10400 OWINGS MILLS BLVD OWINGS MILLS MD 21117-7810
BANGOR ME 45 BANGOR MALL BLVD BANGOR ME 04401-3612
UTICA MI 45520 UTICA PARK BLVD UTICA MI 48315-5916
WESTLAND MI 35100 CENTRAL CITY PKWY WESTLAND MI 48185-6215
SOUTHFIELD MI 28400 TELEGRAPH RD SOUTHFIELD MI 48034-1904
SAGINAW MI 4406 BAY RD SAGINAW MI 48603-1208
GRATIOT MI 30701 GRATIOT AVE ROSEVILLE MI 48066-1712
ANN ARBOR MI 3100 LOHR RD ANN ARBOR MI 48108-9514
WALKER MI 3410 ALPINE AVE NW STE B GRAND RAPIDS MI 49544-1686
FLINT MI G3660 MILLER RD FLINT MI 48507-1234
KALAMAZOO MI 6900 S WESTNEDGE AVE PORTAGE MI 49002-3551
MADISON HGT/TROY MI 32320 JOHN R RD MADISON HEIGHTS MI 48071-1323
EAST LANSING MI 2020 W GRAND RIVER RD OKEMOS MI 48864-1776
NOVI MI 21051 HAGGERTY RD HIGH POINT SHOPPING CENTER NOVI MI 48375-5304
AUBURN HILLS MI 300 BROWN RD AUBURN HILLS MI 48326-1304
GRAND RAPIDS III MI 4830 WILSON AVE SW GRANDVILLE MI 49418-3134
JACKSON MI 1014 JACKSON XING JACKSON MI 49202-2095
TRAVERSE CITY MI 2577 N US HIGHWAY 31 S TRAVERSE CITY MI 49684-4522
LANSING MI 5216 W SAGINAW HWY LANSING MI 48917-1913
BATTLE CREEK MI 12765 HARPER VILLAGE DR STE 160 BATTLE CREEK MI 49014-8383
BRIGHTON MI 8487 W GRAND RIVER AVE BRIGHTON MI 48116-2324
ROCHESTER HILLS MI 2651 S ROCHESTER RD ROCHESTER HILLS MI 48307-4546
CHESTERFIELD MI 50400 WATERSIDE DR CHESTERFIELD MI 48051-4007
ALLEN PARK MI 3349 FAIRLANE DR ALLEN PARK MI 48101-2874
MINNETONKA MN 13513 RIDGEDALE DR HOPKINS MN 55305-1813
ROSEVILLE MN 1643 COUNTY ROAD B2 ROSEVILLE MN 55113-3001
ST CLOUD MN 4130 W DIVISION ST SAINT CLOUD MN 56301-3706
OAKDALE MN 8301 3RD ST N OAKDALE MN 55128-5440
DULUTH MN 5105 BURNING TREE RD DULUTH MN 55811-1875
APPLE VALLEY MN 15300 CEDAR AVE APPLE VALLEY MN 55124-3400
RICHFIELD MN 1000 WEST 78TH ST RICHFIELD MN 55423-3912
MAPLE GROVE MN 12905 ELM CREEK BLVD N MAPLE GROVE MN 55369-7043
MANKATO MN 1895 ADAMS ST MANKATO MN 56001-4863
EAGAN MN 1235 TOWN CENTRE DR EAGAN MN 55123-1067
MID RIVERS MALL MO 550 MID RIVERS MALL CIR SAINT PETERS MO 63376-4393
SPRINGFIELD MO 3450 S GLENSTONE AVE SPRINGFIELD MO 65804-4499
LEES SUMMIT MO 1608 NW CHIPMAN RD LEES SUMMIT MO 64081-3934
COLUMBIA MO 2001 W WORLEY ST STE 140 COLUMBIA MO 65203-5006
FLOWOOD MS 194 PROMENADE BLVD FLOWOOD MS 39232-8017
GULFPORT MS 10545 HWY 49 GULFPORT MS 39503-4182
MISSOULA MT 2640 N RESERVE ST MISSOULA MT 59808-1397
CARY NC 237 CROSSROADS BLVD CARY NC 27518-6893
GREENSBORO NC 1701 S 40 DR GREENSBORO NC 27407-2653
FAYETTEVILLE NC 2034 SKIBO RD FAYETTEVILLE NC 28314-2245
GREENVILLE NC 3140 EVANS ST GREENVILLE NC 27834-6935
ASHEVILLE NC 83 S TUNNEL RD ASHEVILLE NC 28805-2266
JACKSONVILLE NC 1116 WESTERN BLVD JACKSONVILLE NC 28546-6651
DURHAM RENSNCE CT NC 7001 FAYETTEVILLE RD DURHAM NC 27713-9643
BLAKENEY NC 9839 REA RD CHARLOTTE NC 28277-6655
FARGO ND 1615 38TH ST S FARGO ND 58103-3336
GRAND FORKS ND 3751 32ND AVE S GRAND FORKS ND 58201-5909
LINCOLN NE 400 N 48TH ST CENTAL PLAZA LINCOLN NE 68504-3440
OMAHA NE 7520 DODGE ST OMAHA NE 68114-3633
W OMAHA NE 333 N 170TH ST OMAHA NE 68118-4098
SALEM NH 290 S BROADWAY UNIT E SALEM NH 03079-3323
NASHUA NH 220 DANIEL WEBSTER HWY NASHUA NH 03060-5504
WEST LEBANON NH 274 PLAINFIELD RD WEST LEBANON NH 03784-2025
MANALAPAN NJ 15 US HIGHWAY 9 MANALAPAN NJ 07726-3007
HOLMDEL NJ 2130 STATE ROUTE 35 AT LAUREL AVE HOLMDEL NJ 07733-3116
WOODBRIDGE NJ 675 US HIGHWAY 1 S ISELIN NJ 08830-3152
W PATERSON NJ 30 ANDREWS DR WEST PATERSON NJ 07424-2640
SECAUCUS NJ 925 PATTERSON PLANK RD SECAUCUS NJ 07094-2744
BRICK NJ 51 CHAMBERSBRIDGE RD BRICK NJ 08723-4168
BRIDGEWATER NJ 300 COMMONS WAY BRIDGEWATER NJ 08807-2803
PRINCETON NJ 251 NASSAU PARK BLVD NASSAU PARK SHOPPING CTR PRINCETON NJ 08540-5935
DEPTFORD NJ 1851 DEPTFORD CENTER RD DEPTFORD NJ 08096-5625
EAST BRUNSWICK NJ 300 STATE ROUTE 18 SUITE 4 EAST BRUNSWICK NJ 08816-1911
CHERRY HILL NJ 2130 ROUTE 70 W CHERRY HILL NJ 08002-2779
SOUTH BRUNSWICK NJ 4180 US HWY 1 STE 400C MONMOUTH JUNCTION NJ 08852-1971
VAUXHALL NJ 2255 SPRINGFIELD AVE VAUXHALL NJ 07088-1100
JERSEY CITY NJ 125 18TH ST JERSEY CITY NJ 07310-1242
ALBUQUERQUE NM 55 HOTEL CIR NE ALBUQUERQUE NM 87123-1202
W ALBUQUERQUE II NM 3741ELLISON ROAD NW D ALBUQUERQUE NM 87114-7010
LAS CRUCES NM 2280 E LOHMAN AVE LAS CRUCES NM 88001-8490
MARYLAND PARKWAY NV 3820 S MARYLAND PKWY LAS VEGAS NV 89119-7501
SUMMERLIN NV 10950 W CHARLESTON BLVD LAS VEGAS NV 89135-1086
SW LAS VEGAS NV 6950 ARROYO CROSSING PKWY LAS VEGAS NV 89113-4055
CENTENNIAL NV 6455 N DECATUR BLVD LAS VEGAS NV 89131-2960
COMMACK NY 3124 JERICHO TPKE EAST NORTHPORT NY 11731-6209
YONKERS NY 2478 CENTRAL PARK AVE YONKERS NY 10710-1125
ALBANY NY 1 CROSSGATES MALL RD ALBANY NY 12203-5367
HENRIETTA NY 2345 MARKETPLACE DR ROCHESTER NY 14623-6009
BAY SHORE NY 1851 SUNRISE HWY BAY SHORE NY 11706-6024
WESTBURY NY 1100 OLD COUNTRY RD WESTBURY NY 11590-5625
AMHERST NY 1585 NIAGARA FALLS BLVD AMHERST NY 14228-2704
POUGHKEEPSIE NY 2001 SOUTH RD POUGHKEEPSIE NY 12601-5978
LEVITTOWN NY 3601 HEMPSTEAD TPKE NASSAU MALL LEVITTOWN NY 11756-1375
STATEN ISLAND 2795 RICHMOND AVE STATEN ISLAND NY 10314-5857
MT VERNON 555 E SANDFORD BLVD MOUNT VERNON NY 10550-4736
LONG ISLAND CITY NY 5001 NORTHERN BLVD LONG ISLAND CITY NY 11101-1033
KINGSTON NY 1300 ULSTER AVE KINGSTON NY 12401-1501
SYRACUSE NY 9090 DESTINY USA DR SYRACUSE NY 13290-9098
NEW HARTFORD NY 4725 COMMERCIAL DR NEW HARTFORD NY 13413-6211
BROOKLYN NY 8923 BAY PKWY BROOKLYN NY 11214-6437
PATCHOGUE NY 499 N SERVICE RD PATCHOGUE NY 11772-2287
CORTLANDT NY 3105 E MAIN ST MOHEGAN LAKE NY 10547-1521
GREECE NY 2833 W RIDGE RD ROCHESTER NY 14626-1632
UNION SQUARE NY 52 E 14th ST 64 NEW YORK NY 10003-4140
EASTGATE OH 650 EASTGATE SOUTH DR EASTGATE PAVILLION CINCINNATI OH 45245-1534
TUTTLE CROSSING OH 5800 BRITTON PKWY DUBLIN OH 43016-1206
PARMA OH 7400 BROOKPARK RD CLEVELAND OH 44129-1104
TOLEDO OH 4505 MONROE ST TOLEDO OH 43613-4740
BEAVER CREEK OH 2907 CENTRE DR FAIRBORN OH 45324-2671
DAYTON MALL OH 131 MALL WOODS DR DAYTON OH 45449-3623
N OLMSTED OH 5140 GREAT NORTHERN PLZ S NORTH OLMSTED OH 44070-4381
ELYRIA OH 6650 MIDWAY BLVD ELYRIA OH 44035-2495
CANTON OH 6595 STRIP AVE NW NORTH CANTON OH 44720-7095
REYNOLDSBURG OH 2782 TAYLOR ROAD EXT REYNOLDSBURG OH 43068-9554
MORSE OH 3840 MORSE RD HQ PLAZA COLUMBUS OH 43219-3014
FAIRFIELD TWNSHP OH 3435 PRINCETON RD HAMILTON OH 45011-7956
NILES OH 5815 YOUNGSTOWN WARREN RD NILES OH 44446-4709
TULSA MIDTOWN OK 5520 E SKELLY DR TULSA OK 74135-6404
NORMAN OK 400 26TH AVE NW NORMAN OK 73069-6300
OWASSO OK 9055 N 121ST EAST AVE OWASSO OK 74055-5358
OKLAHOMA CITY W OK 6421 SW 3RD ST OKLAHOMA CITY OK 73128-2201
CASCADE STATION OR 9739 NE CASCADES PKWY PORTLAND OR 97220-6814
BEAVERTON OR 3055 SW CEDAR HILLS BLVD BEAVERTON OR 97005-1341
CLACKAMAS OR 9630 SE 82ND AVE PORTLAND OR 97086-3727
SALEM OR 3801 CENTER ST NE SALEM OR 97301-2938
SPRINGFIELD OR 3300 GATEWAY ST SPRINGFIELD OR 97477-1054
GRESHAM OR 1148 NW NORMAN AVE GRESHAM OR 97030-5508
TUALATIN OR 7041 SW NYBERG ST TUALATIN OR 97062-6241
WASHINGTON SQUARE OR 8905 SW CASCADE AVE BEAVERTON OR 97008-7492
MEDFORD OR 2370 POPLAR DR MEDFORD OR 97504-5297
WILKES BARRE PA 449 ARENA HUB PLZ WILKES-BARRE PA 18702-6839
STATE COLLEGE PA 1650 N ATHERTON ST STATE COLLEGE PA 16803-1416
PLYMOUTH MEETING PA 2010 CHEMICAL RD PLYMOUTH MEETING PA 19462-1707
HARRISBURG EAST PA 5000 JONESTOWN RD HARRISBURG PA 17112-2921
WILLOW GROVE PA 1130 EASTON RD FIESTA MOTOR INN WILLOW GROVE PA 19090-1922
OXFORD VALLEY PA 310 COMMERCE BLVD THE COURT AT OXFORD VALLEY FAIRLESS HILLS PA 19030-1024
NO. FAYETTE PA 430 HOME DR PITTSBURGH PA 15275-1204
SO. HILLS PA 5000 ALICIA DR BETHEL PARK PA 15102-1848
CRANBERRY PA 1000 CRANBERRY SQUARE DR CRANBERRY TOWNSHIP PA 16066-6143
S PHILADELPHIA PA 2300 S CHRISTOPHER COLUMBUS BL PHILADELPHIA PA 19148-4206
YORK PA 2865 CONCORD RD YORK PA 17402-7007
MECHANICSBURG PA 6416 CARLISLE PIKE STE 3400 MECHANICSBURG PA 17050-2393
HATO REY PR 230 CALLE FEDERICO COSTA HATO REY SAN JUAN PR 00918-1321
GREENVILLE SC 1125 WOODRUFF RD 1201 GREENVILLE SC 29607-4111
SPARTANBURG SC 110 E BLACKSTOCK RD SPARTANBURG SC 29301-2605
CHARLESTON SC 7612 RIVERS AVE NORTH CHARLESTON SC 29406-4012
BLUFFTON SC 1007 FORDING ISLAND RD BLUFFTON SC 29910-4870
MYRTLE BEACH SC 1145 OAK FOREST LN MYRTLE BEACH SC 29577-9797
LEXINGTON SC 5135 SUNSET BLVD LEXINGTON SC 29072-6935
SIOUX FALLS SD 2101 W 41ST ST STE 3 SIOUX FALLS SD 57105-6195
RAPID CITY SD 2320 N HAINES AVE RAPID CITY SD 57701-7816
MEMPHIS TN 2755 GERMANTOWN PKWY MARKET OF WOLFCREEK MEMPHIS TN 38133-8148
WINCHESTER RD TN 7771 WINCHESTER RD MEMPHIS TN 38125-2304
RIVERGATE TN 2311 GALLATIN PIKE N MADISON TN 37115-2007
CHATTANOOGA TN 2290 GUNBARREL RD STE 168 CHATTANOOGA TN 37421-3895
JOHNSON CITY TN 3222 PEOPLES ST JOHNSON CITY TN 37604-4142
MESQUITE TX 2701 N MESQUITE DR MESQUITE TX 75150-4069
ARLINGTON TX 1730 PLEASANT PL ARLINGTON TX 76015-4500
CEDAR PARK TX 11066 PECAN PARK BLVD STE 300 CEDAR PARK TX 78613-1515
FORUM TX 8210 AGORA PKWY SELMA TX 78154-1304
SAN ANTONIO TX 125 NW LOOP 410 STE 201 SAN ANTONIO TX 78216-5388
SO. AUSTIN 4970 US HWY. 290 W SOUTH TOWN SQUARE AUSTIN TX 78735-6748
WILLOWBROOK TX 7318 FM 1960 RD W HOUSTON TX 77070-5802
KATY FWY TX 9670 OLD KATY RD KATY FWY AND BUNKER HILL HOUSTON TX 77055-6322
AMARILLO TX 101 WESTGATE PKWY AMARILLO TX 79121-1103
LUBBOCK TX 5916 W LOOP 289 LUBBOCK TX 79424-1117
GULFGATE TX 510 GULFGATE CENTER MALL HOUSTON TX 77087-3022
CORPUS CHRISTI TX 4717 S PADRE ISLAND DR CORPUS CHRISTI TX 78411-4446
EL PASO TX 9521 VISCOUNT BLVD STE C EL PASO TX 79925-6519
W OAKS TX 2480 HIGHWAY 6 S VILLAGE AT WEST OAKS HOUSTON TX 77077-5251
BAYBROOK TX 19425 GULF FWY WEBSTER TX 77598-2804
WACO TX 4627 S JACK KULTGEN PKWY WACO TX 76711-3788
HUMBLE TX 20408 HIGHWAY 59 N DEARBROOK POWER CENTER HUMBLE TX 77338-2411
MIDWAY/LBJ TX 4255 LYNDON B JOHNSON FWY MIDWAY/LBJ SHOPPING CTR FARMERS BRANCH TX 75244-5802
LEWISVILLE TX 2601 S STEMMONS FWY LEWISVILLE TX 75067-3769
MIDLAND TX 2511 W LOOP 250 N MIDLAND TX 79705-3108
GALLERIA TX 5133 RICHMOND AVE HOUSTON TX 77056-6701
COLLEGE STATION TX 805 TEXAS AVE S COLLEGE STATION TX 77840-1918
BROWNSVILLE TX 2701 PABLO KISEL BLVD BROWNSVILLE TX 78526-4125
PRICE PLAZA TX 20290 KATY FWY (FRY RD EXIT) KATY FWY AND FRY RD KATY TX 77449-7500
DENTON TX 1800 S LOOP 288 STE 102 BLDG 1 DENTON TX 76205-4802
CONROE TX 501 INTERSTATE 45 S CONROE TX 77301-5061
BAYTOWN TX 4620 GARTH RD BAYTOWN TX 77521-2126
FLOWER MOUND TX 6060 LONG PRAIRIE RD FLOWER MOUND TX 75028-2598
SPRING TX 19503 INTERSTATE 45 SPRING TX 77388-6015
LEGACY TX 2003 N LOOP 1604 E SAN ANTONIO TX 78232-1586
BEE CAVE TX 12909 SHOPS PKWY BEE CAVE TX 78738-6626
MUELLER AIRPORT TX 1201 BARBARA JORDAN BLVD AUSTIN TX 78723-3083
N GARLAND TX 3171 N GEORGE BUSH FWY GARLAND TX 75040-2773
CYPRESS TX 25525 HIGHWAY 290 CYPRESS TX 77429-1016
ALAMO RANCH TX 5419 W LOOP 1604 N SAN ANTONIO TX 78253-7307
E EL PASO TX 1834 JOE BATTLE BLVD EL PASO TX 79936-0962
N MCALLEN TX 8012 N 10TH ST MCALLEN TX 78504-7733
HERITAGE TRACE TX 9581 SAGE MEADOW TRL FORT WORTH TX 76177-8595
ELDORADO PKWY TX 5299 ELDORADO PKWY FRISCO TX 75033-8671
ALLEN TX 190 E STACY RD BLDG 3000 ALLEN TX 75002-8759
WAXAHACHIE TX 1168 W HIGHWAY 287 BYP WAXAHACHIE TX 75165-5169
RIVERDALE UT 1093 W RIVERDALE RD OGDEN UT 84405-3720
MURRAY UT 5181 S STATE ST MURRAY UT 84107-4839
OREM UT 309 E UNIVERSITY PKWY OREM UT 84058-7639
STERLING VA 45575 DULLES EASTERN PLZ STE 188 STERLING VA 20165-8924
FREDERICKSBURG VA 1541 CARL D SILVER PKWY CENTRAL PARK SHOPPING CENTER FREDERICKSBURG VA 22401-4921
Springfield VA 6555 FRONTIER DR SPRINGFIELD VA 22150-1415
FAIRLAKES VA 13058 FAIRLAKES SHOPPING CTR FAIRFAX VA 22033-5180
BAILEYS CROSSROAD VA 5799 LEESBURG PIKE FALLS CHURCH VA 22041-2906
POTOMAC MILLS VA 2730 PRINCE WILLIAM PKWY WOODBRIDGE VA 22192-4135
VIRGINIA BEACH VA 217 INDEPENDENCE BLVD VIRGINIA BEACH VA 23462-2902
CHESTERFIELD VA 1560 W KOGER CENTER DR RICHMOND VA 23235-4721
NEWPORT NEWS VA 12151 JEFFERSON AVE NEWPORT NEWS VA 23602-6916
POTOMAC YARD VA 3401 JEFFERSON DAVIS HWY ALEXANDRIA VA 22305-3114
CHARLOTTESVILLE VA 1615 EMMET ST N CHARLOTTESVILLE VA 22901-2808
LEESBURG VA 609 POTOMAC STATION DR LEESBURG VA 20176-1817
GAINESVILLE VA 13093 GATEWAY CENTER DR GAINESVILLE VA 20155-3092
BELLINGHAM WA 4281 MERIDIAN ST BELLINGHAM WA 98226-6475
SPOKANE NORTH WA 9970 N NEWPORT HWY SPOKANE WA 99218-1366
PUYALLUP WA 4102 S MERIDIAN STE A PUYALLUP WA 98373-5962
SILVERDALE WA 9551 RIDGETOP BLVD NW SILVERDALE WA 98383-8558
SEATTLE-NORTHGATE WA 330 NE NORTHGATE WAY SEATTLE WA 98125-6047
BELLEVUE WA 457 120TH AVE NE BELLEVUE WA 98005-3062
TACOMA WA 2214 S 48TH ST TACOMA WA 98409-7156
LA CROSSE WI 9420 ST RD 16 PRALLE CENTER ONALASKA WI 54650-8540
SOUTHRIDGE WI 4610 S 76TH ST GREENFIELD WI 53220-3721
MAYFAIR WI 2401 N MAYFAIR RD WAUWATOSA WI 53226-1401
GREEN BAY WI 825 PILGRIM WAY STE A GREEN BAY WI 54304-5207
RACINE WI 2710 S GREEN BAY RD RACINE WI 53406-4945
E MADISON WI 2452 E SPRINGS DR EAST TOWN MADISON WI 53704-7405
W MADISON WI 7357 W TOWNE WAY MADISON WI 53719-1028
DELAFIELD WI 3270 GOLF RD STE 100 DELAFIELD WI 53018-2104
KENOSHA WI 7021 120TH AVE KENOSHA WI 53142-7335
GRANVILLE WV 4000 UNIVERSITY TOWN CENTRE DR MORGANTOWN WV 26501-2257

GAMESTOP
Dimond Center 800 E Dimond Blvd, Ste 3-118 Anchorage AK
Anchorage 5th Ave. 320 West 5th Avenue, Suite #172 Anchorage AK
Bentley Mall 32 College Road Fairbanks AK
Fairbanks Center 419 Merhar Avenue, Suite A Fairbanks AK
Tikahtnu Commons 1118 N MULDOON RD, STE 165 Anchorage AK
Cottonwood Creek 1867 E George Parks Way Wasilla AK
Elmendorf AFB 5800 WESTOVER AVE Elmendorf AFB AK
Regency Square Mall 301 COX CREEK PKWY, SPC 1026 Florence AL
Florence Center 366 COX CREEK PKWY, UNIT D FLORENCE AL
Southgate Mall 519 Avalon AVE, STE 27-28 Muscle Shoals AL
Merchants Cove 2108 S McKenzie ST, Unit 5 Foley AL
Trussville S/C 5964 Chalkville Mountain RD Birmingham AL
Pell City Station 41 Vaughn Lane Pell City AL
Cherokee Crossing 1850 Cherokee Ave SW, STE A Cullman AL
Hartselle Plaza 1199 Highway 31 NW Hartselle AL
Leeds S/C 8525 WHITFIELD AVE, STE 115 Leeds AL
Peach Orchard S/C 1705 Highway 78 East, Suite 1100 Jasper AL
Roebuck Center 9256 Parkway E, Ste C Birmingham AL
Shops at Eastwood 1632 Montclair Blvd, Shops A-8 Birmingham AL
Oxford Exchange 254 Oxford Exchange Blvd Oxford AL
Quintard Mall 700 QUINTARD DRIVE, SPACE 41 OXFORD AL
SWM Gardendale 841 Odum Rd, Suite 109 Gardendale AL
Talledega Commons 222 Haynes Street Suite C Talledega AL
Riverchase Galleria 2000 Riverchase Galleria, Suite 201 Birmingham AL
University Mall 1701 MCFARLAND BLVD E, STE 125 Tuscaloosa AL
Vestavia Hills City Center 790 Montgomery Hwy, Suite 106 Vestavia Hills AL
Five Pointes West S/C 2239 Bessemer Road, Suite 14 Birmingham AL
Colonial Promenade 4933 Promenade Pkwy, STE 147 Bessemer AL
Midtown Village 1800 MCFARLAND BLVD E, Space #222 Tuscaloosa AL
Colonial University Village 1627-45 OPELIKA RD AUBURN AL
River Ridge 4507 RIVERVIEW PKWY, STE 107 BIRMINGHAM AL
Tiger Town 2187 TIGER TOWN PKWY OPELIKA AL
Edgemont Town Center 437 GREEN SPRINGS HWY, STE 131 HOMEWOOD AL
Colonial Promenade Alabaster 300 COLONIAL PROMENADE PKWY, STE 3100 ALABASTER AL
Patton Creek 4421 CREEKSIDE AVE, STE 113 HOOVER AL
Gateway Commons S/C 3000 Pepperell Parkway, Suite #4 Opelika AL
Sylacauga/Hwy. 280 41176 Highway 280 Sylacauga AL
SWM Northport 5550 McFarland Blvd, Ste 800 Northport AL
Madison Square Mall 5901 University Dr, STE 3 Huntsville AL
Super Wal-Mart Center 2200 Highway 431, Suite F Boaz AL
Huntsville Commons 2250 Sparkman Drive, Suite 200 Huntsville AL
Attalia Plaza 977 Gilbert Ferry Rd. SE Attalla AL
Westside Pavilion 6275 UNIVERSITY DR NW, STE 28A Huntsville AL
WMSC Athens 229 French Farm Blvd, Unit M Athens AL
Valley Bend At Jones Farm 2750 CARL T JONES DR SE, STE 815 HUNTSVILLE AL
Coosa Town Center 300 E MEIGHAN BLVD GADSDEN AL
Decatur Commons 1605 BELTLINE RD SW, STE D4 DECATUR AL
Walmart Plaza 8572 MADISON BLVD, STE Q Madison AL
English Village S/C 2812 Spring Avenue W Decatur AL
RedStone Ridge S/C 11700 MEMORIAL PKWY SW, STE G Huntsville AL
SWM Fort Payne 1906 GLENN BLVD SW, STE 100 Fort Payne AL
SWM Scottsboro M/P 24833 John T Reid Parkway Suite 12 Scottsboro AL
Selma Plaza 2414 KIMBLE RD, STE J Selma AL
Premiere Place S/C 1961 Cobbs Ford Rd Prattville AL
Troy Plaza 1410 Highway 231 South Troy AL
Eastern Blvd S/C 3889 EASTERN BLVD Montgomery AL
Wetumpka S/C 4638 Highway 231 Wetumpka AL
Demopolis SWM 965 US HIGHWAY 80 W, STE 100 Demopolis AL
Wal-Mart Supercenter 600 Boll Weevil Circle Enterprise AL
Midtown S/C 921 Ann Street Montgomery AL
Dothan Pavilion 4521 Montgomery Hwy, Suite 2 Dothan AL
South Dothan WMSC 3255 S Oates St Dothan AL
Wiregrass Common Mall 900 COMMON DRIVE, SUITE 302 DOTHAN AL
Oliver Creek Crossing 6655 ATLANTA HIGHWAY MONTGOMERY AL
Eastchase 7040 EASTCHASE PARKWAY MONTGOMERY AL
Hillcrest Center 91 Kelley Blvd Millbrook AL
Fort Rucker BLDG 9214, HUTTO PLAZA 5TH AVE Fort Rucker AL
Bel Air Mall 3207 BEL AIR MALL, Ste C-3 Mobile AL
Airport Boulevard S/C 3691 Airport Blvd, STE B Mobile AL
Schillinger Town Center 685 SCHILLINGER RD S Mobile AL
Shops Of Schillinger 740 SCHILLINGER RD S, STE B3 MOBILE AL
Jubilee Square 6880 US HWY 90, SUITE 6 DAPHNE AL
Mobile Festival Center 3725 AIRPORT BLVD, STE G MOBILE AL
Shelton Beach S/C 1204 Shelton Beach Rd., Suite 4 Saraland AL
Rangeline Plaza 5300 HALLS MILL RD, STE A Theodore AL
Semmes/Moffett Rd 7941 Moffett Road Semmes AL
Texarkana Plaza 131 Arkansas Blvd. Texarkana AR
Spring Creek 637 E. Joyce Blvd., Suite 106 Fayetteville AR
Berryville Retail Center 928 West Trimble Av