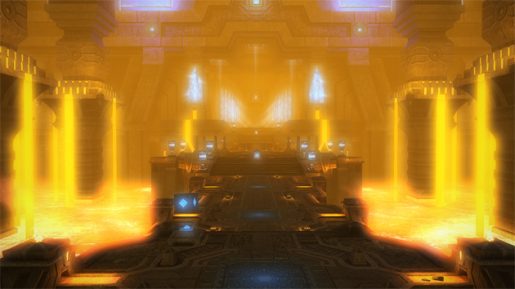 One of the content every Final Fantasy XIV players are looking forward to in Game Update 2.1 later this year is the Crystal Tower. Well, if you are excited, better make sure that you have at least a relic weapon.
In another Letter from the Producer segment of Final Fantasy XIV, Yoshida revealed that one of the requirements in order for players to access the Crystal Tower content is a relic weapon. This means, those who are having a hard time taking Titan down in Hard Mode will be left out. As for its difficulty, Square Enix doesn't have any plan in making the Crystal Tower as hard as the Binding Coil of Bahamut instance as the tower will be aimed towards the casual raider.
Even with the release of patch 2.1, the Binding Coil of Bahamut will be the hardest content in the game. The Crystal Tower will be more casual, as it can also be accessed via the Duty Finder.
Game Update 2.1 for Final Fantasy XIV will be available later this year. As always, check back with us later for our coverage of the Crystal Tower and more! Need help getting your Relic Weapon? Check out Relic Weapon game guide!