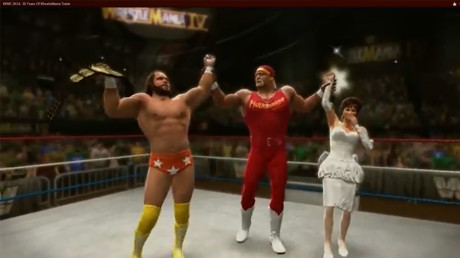 2K Games has now released a new trailer for WWE 2K14 focusing on the action.
There's no doubt that wrestling fans are excited for WWE 2K14. The new trailer shows stars both young and old. It also shows the many new moves that have been added to the game. Not to mention some old and cool looking wrestling moves return in the game too.
The theme song that is being used in the trailer is "The Phoenix" by Fall Out Boy.
Check out the new WWE 2K14 trailer below: