A number-cruncher's dream
When you ask a Disgaea player if they've beaten the game, they don't just answer with a somber 'yes'. Listen to their fervor and passion about just HOW they've beaten the game. Have they gone down a hundred floors in the item world of some legendary weapon? Have they single-handedly overthrown the Dark Assembly and can pass any law of their choosing? Have they hit the insanely high level cap of 9,999 on all of their characters? When you're thinking about finishing the story to Disgaea D2 for the first time, you're only hitting the tip of the iceberg. With a story lasting 40-50 hours, that can only be a mere warm up to the dedicated. A single playthrough without too much exploration into the Item World might let you see the credits roll with your party around the 100-120 level range.
So where do these over 9,000+ experience levels come into play? For starters, a New Game Plus continuation brings new bosses and challenges to the main story. Beyond that, the Item World, a system where any item in the game can be explored with a completely randomized dungeon with up to a hundred floors depending on the rarity of the item, becomes the primary place to explore and level up. The farther you can delve into an item, the more it gets powered up and the higher the level of enemy encounters can be. It's not uncommon to venture into something simple like a pack of ABC Gum and stumble up a level 300 pirate whose sole intention is to ruin your day if you're not paying attention. There's never a shortage of levels to run through, as more and more options can be uncovered by the most diligent doods.
If you're looking to tweak the game a bit more to your liking, a new Cheat Shop offers a legitimate way to customize the mechanics to your liking. Sliders exist to boost or decrease the amount of Hell (Disgaea's version of gold pieces), experience, skill points, and more until you achieve a personal balance with more options unlocked as you beat the game and explore around in the Item World.
Another important thing to take notice of in Disgaea is the scaling of damage. As you fight your way through to the conclusion of Disgaea D2's story, a level 100 character could regularly be hitting for ten or twenty thousand damage, a seemingly high number for any other strategy RPG. What Disgaea does is load up all of your preconceptions about what a strategy RPG should look like, load it into a rocket, and blast it off into orbit. As your levels start racking up, so will the sheer damage output of even your simplest units. After all, who wouldn't want an archer in their party that could single-handedly deal over one TRILLION damage to an unsuspecting enemy from across the map?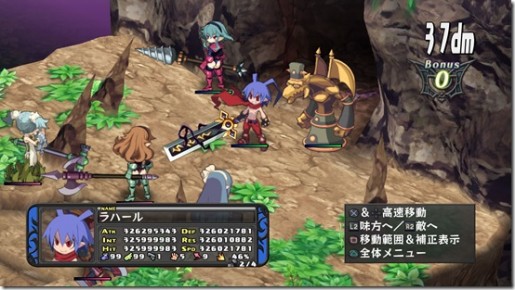 NOT
Story takes a backseat to the gameplay
If you were to ask me the story to the first Disgaea, I could tell you a few key points in the story, usually ones that involve getting a new member in my party but nearly any finer detail could be left out. Disgaea D2 fails to a similar convention. With the story broken up into smaller chapters, they regularly fall into a straight forward mold: opening introducing either a new potential party member or evil bad guy to defeat, half a dozen unrelated battle stages with perhaps a moment or two of comedic chatter before/after each encounter, leading up to one final fight at the end of the chapter that either results in defeating said evil entity or welcoming (usually reluctantly) a new party member into Laharl's retinue. There are a few amusing highlights to the story, especially with the proliferation of Yuie flowers in the Netherworld and their unintended effects on Overlord Laharl.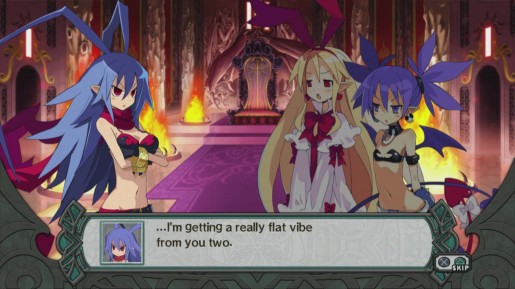 Minimalist upgrades
Perhaps the biggest thing that keeps holding Disgaea D2: A Brighter Darkness back from attaining a perfect score is how safe it plays compared to the previous two entries on Playstation 3. Many of the core mechanics remain largely unchanged with new gimmicks scattered around each title. Disgaea D2 retains the same high-res character portraits during story scenes with basic sprites during combat or exploring around Laharl's castle. Much of the game keeps the same polish that Disgaea 4 brought to the series back in 2011 but I would have liked to see more unique content establishing D2 as the latest and greatest game Nippon Ichi Software has created.
VERDICT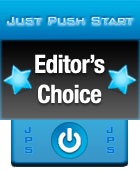 While Disgaea D2: A Brighter Darkness plays it safe with only making essential changes to the game while retaining everything else that makes the series unique, there's no denying that this is one of the finest entries in the series. There's more than enough content in Disgaea D2 for the right kind of player to make this not just a game, but the start of a hobby.
[Editor's Note: Disgaea D2: A Brighter Darkness was reviewed on the PlayStation 3 platform. The game was provided to us by the publisher for review purposes.]
Disgaea D2: A Brighter Darkness Review

,