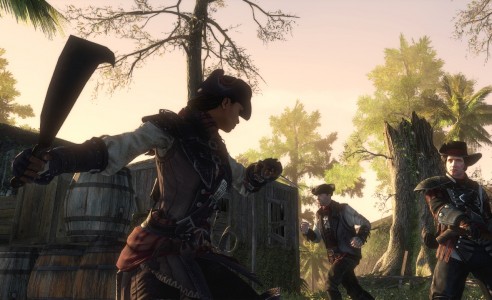 A little over a month ago, we learned that an HD remake of Assassin's Creed Liberation would be coming to consoles in the near future. We now have a set release date for the version coming to PlayStation 3 through digital download according to the official PlayStation blog.
Assassin's Creed Liberation originally was released for the PlayStation Vita last year around the release of Assassin's Creed 3 and was pretty well received. Now those that don't own a Vita will be able to get a chance to play the game on PlayStation 3 when it releases on January 14 through the PlayStation Store.
Assassin's Creed Liberation HD isn't just an upgraded port, but also has some new missions and upgraded gameplay. If you haven't gotten a chance to play this entry in the Assassin's Creed series, or just want to play an HD version of the game, make sure to download it on January 14 for PlayStation 3 for $19.99. The game will also hit Steam on January 15 and an Xbox 360 version will be coming at a later time.