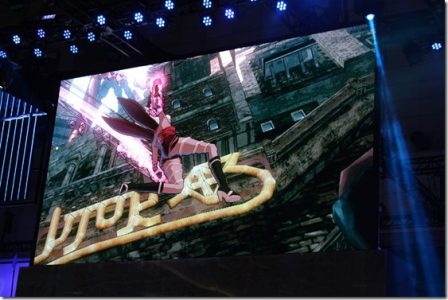 Today at the Tokyo Game Show show floor, Sony teased through a video that a new Gravity Rush game is coming.
Spotted by 4Gamer, the video that Sony showed featured Kat soaring over buildings. The video ended with the words "Fall again… A New project from Team Gravity."
As of right now, we don't know whether or not this new Gravity Rush game will be coming to the PS Vita or PS4. We should hear more about it later this weekend. Check back with us this weekend for more Tokyo Game Show news!