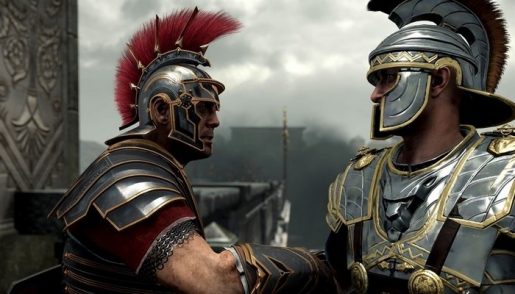 Ever since its unveiling at E3 this year, Ryse: Son of Rome has been one of the more anticipated exclusive launch titles coming to Xbox One this fall. Courtesy of Microsoft's Aaron Greenberg Twitter page, we now know that Ryse: Son of Rome will be running natively at 900p, but will be upscaled to 1080p through the Xbox One.
This tweet comes a few days after an initial tweet where Greenberg was asked "are Xbox One games running native 1080p?" He responded by saying "I can only speak for our games, I know Ryse and Forza will be native 1080p." However, he took to Twitter today to correct his initial tweet by saying "Update from team, Forza 5 is native @1080p, Ryse is native @900p, but Xbox One upscales all titles to 1080p & they look amazing."
This news is a little disappointing considering many expected it to be 1080p, but hopefully what Greenberg says is true and the Xbox One upscales it well enough. At this point, it is hard to judge until we have a console in front of us to see first hand. The good news from his tweet is that Forza 5 will be native 1080p while already being known to be 60fps. This should look beautiful and smooth when the system launches.